Soquel Senior Living Breaks Ground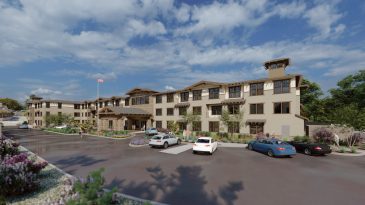 SOQUEL, CA — Calson Management and equity partner RSF Partners have unveiled Soquel Senior Living with a formal groundbreaking ceremony.
Located in this town five miles from Santa Cruz on the central California coast, Soquel Senior Living features 82 suites with 91 beds. Designed with the intention of catering to a diverse array of needs, Soquel will offer independent-living, assisted-living, and specialized memory-care services.
With a planned opening in early 2025, Soquel Senior Living will feature a comprehensive set of amenities. A full commercial kitchen will be the heart of the dining and café experiences, while other amenities will include a salon, a theater, and an outdoor courtyard.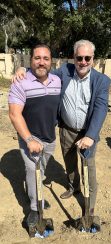 "This partnership with RSF Partners enables us to redefine senior living," says Jason Reyes, managing member for Calson Management. "Soquel Senior Living is not just a residence, it's a community that empowers and comforts seniors, whether they seek independent living, require assisted living, or need specialized memory care."
ALSO: Calson Management Names Nassar Chief Operating Officer
Calson Management, in collaboration with RSF Partners, operates, and crafts senior living communities throughout California. Calson is a second generation, family-owned and operated group with over 30 years of experience in the senior housing industry. The company provides a full suite of services and solutions for every aspect of a senior living project, including pre-development, development, owner's representation, horizontal and vertical construction, and long-term operations. Calson has targeted the California market, with a portfolio that includes eight properties in the state with over 642 units of senior housing inventory with an aggregate market value of more than $150 million. The company is growth-oriented, with four communities currently under construction and an additional four in the pre-development process, totaling an aggregate of 368 units in the pipeline.
Credit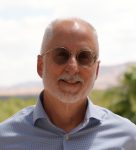 Jim Nelson
Editor
Jim Nelson is the Editor at Senior Living News, an online trade publication featuring curated news and exclusive feature stories on changes, trends, and thought leaders in the senior living industry. He has been a writer and editor for 30+ years, including several years as an editor and managing editor. Jim covers the senior living sector for SeniorLivingNews.com, distributes its e-newsletter, and moderates panel discussions for the company's HEALTHTAC events.