Anthology of Tuckahoe Celebrated Grand Opening
Anthology of Tuckahoe, Henrico, Virginia's newest senior living community, officially opened its doors on Thurs., Sept. 30, 2021.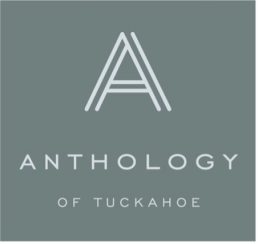 "We're proud to bring this incredible new lifestyle option to seniors in the Henrico area, one that not only celebrates their social energy, but also their intellectual spirit, all in a beautiful and engaging atmosphere," said Senior Vice President of Operations at Anthology, Erin Caswell. "This new community represents our commitment to providing the best care and living options for seniors in Henrico and beyond."
The community features 150 apartments and provides independent living, assisted living and memory care. Anthology of Tuckahoe offers older adults a maintenance-free lifestyle coupled with highly personalized care, a dynamic calendar of daily activities and sophisticated accommodations. The community's Virtue Memory Care Neighborhood is designed to help residents thrive in mind, body and spirit. Curated artwork features local landmarks and nostalgic images to evoke feelings of home. Memory displays outside each personal suite feature personal photos and mementos to provide familiarity. Even the dining experience is designed for familiarity by featuring favorite foods served with an appealing flair.
According to a recent report by the U.S. Census Bureau, more than 15% of the Henrico County population has already reached age 65 and older, a number that will continue to climb as the baby boomers age. This community will provide more options and amenities, as well as meet the changing desires of the newest generation of seniors.