Personnel
Bertolino Joins Lifespace Communities as VP, Business Operations
June 30, 2023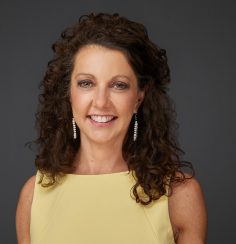 DALLAS, TX — Lifespace Communities has announced the hiring of Jenelle Bertolino as Vice President, Business Operations. In this role, Bertolino's focus will include team member and resident relations, financial management and procurement, business development, and business strategy.
"Jenelle is highly experienced in executing multidimensional, complex projects in healthcare and senior living," said Chief Operating Officer Brian Robbins. "As we look to innovate and continue to provide best-in-class services to our residents, Jenelle's ability to think strategically and connect with people will be applicable to achieving these goals."
Jenelle has an extensive and diverse background in healthcare management and operations. In previous roles in hospitals, integrated health systems, and senior living, she has implemented new service lines to meet patient and resident needs and developed new models of care that improved health outcomes and quality of care, while optimizing budgets and revenue generation. She has also led talent management initiatives to develop team members to meet the growing needs of her previous organizations.
"There are still so many misconceptions about the aging experience," Bertolino said. "I truly like helping people and connecting with older adults, and I am excited for older adults to live with purpose and have rewarding experiences. This is exciting and meaningful work."
Lifespace Communities, Inc., which is headquartered in both Dallas and in West Des Moines, Iowa, is a not-for-profit organization that has been serving older adults since 1976. Lifespace Communities owns and operates 17 continuing care retirement communities in seven states, serving more than 5,700 residents and employing more than 4,200 team members.