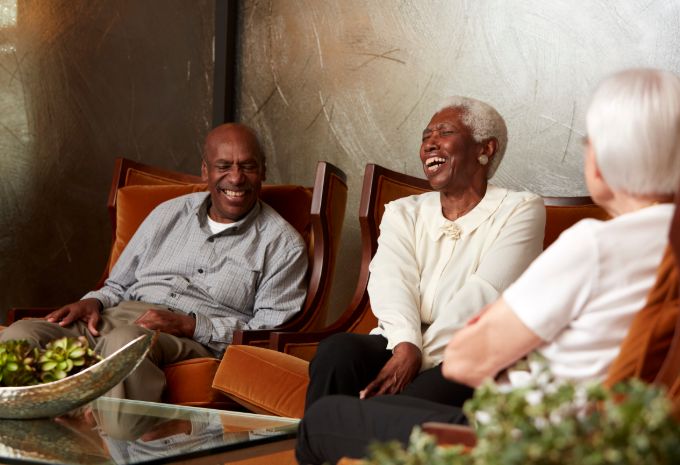 By Caroline Chan | July 22, 2022
When you think of health and senior living, both physical and mental health no doubt come to mind. And most senior living communities do put emphasis on those two aspects of health; however, they're not the only types of health to consider.
Brightview Senior Living combines physical and mental health—and a couple of other factors—in their Bright Minds program, which focuses on brain/cognitive health. The program—which was created a few years ago in 2019—has four components: mental and social engagement, exercise, nutrition and medical health.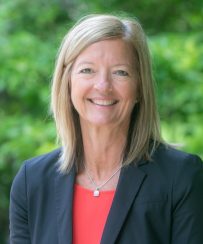 These four elements were decided on through research and insights from the Brightview team. "We know healthy lifestyle habits focusing on these four areas strengthen brain function and make us feel better," said Tammy Curry, vice president of health and wellness at Brightview.
She continued on to explain how each component contributes to improving residents' brain health.
"Mental engagement is imperative for brain health, as it increases brain cell growth and connections between cells," said Curry. "Challenging and rewarding activities such as art projects, continued education [and] learning a new language or skill are all strong examples of mental exercise."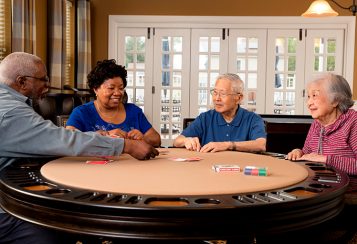 Meanwhile, social engagement focuses on relationships with others. "Connections with others build connections in the brain," said Curry. "Regular socialization provides opportunities to converse, debate, learn, laugh and de-stress."
She also noted that "purposeful, feel-good engagement" is especially powerful. "One of the strongest therapies for the brain is volunteering," she said.
And it's pretty well-known that exercise is beneficial for more than just your physical health. "Scientific literature states that what is good for your heart is also good for your brain," Curry said. "Exercise increases blood flow and oxygenation, which carries fuel to the brain to improve mood, mental sharpness and sleep quality, as well as help us maintain a healthy weight and manage chronic health conditions like hypertension."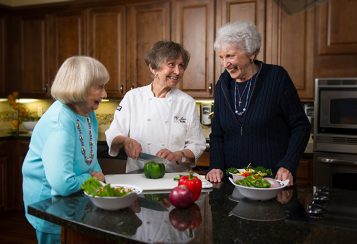 Nutrition also plays a key role in your physical, mental and brain health. "Nutrient-rich diets containing antioxidants, spices, leafy greens, omega-3 fatty acids, whole grains, lean proteins and fresh ingredients provide excellent fuel for the brain," said Curry.
She added that the Mediterranean, DASH (Dietary Approaches to Stop Hypertension) and MIND (Mediterranean-DASH Intervention for Neurodegenerative Delay) diets are all great for brain health.
And lastly, medical health is super important for brain health—especially in seniors, as they tend to have more medical problems than younger people. "Conditions such as hearing loss, hypertension, diabetes and high cholesterol can significantly decrease cognitive function and directly impact brain health if not proactively treated," said Curry. "Staying on track by adhering to medical recommendations and prescribed medications for these chronic health conditions can provide a greater quality of life and increased brain health."
Curry noted that it's never too late to adopt healthy habits around these four components to help take care of your brain.
Brightview actually already had a number of community activities—which incorporated those four features to support brain health and cognitive function—in place before Bright Minds was created. The program was simply a way to pull together all of those activities into one singular system.
"Examples of our Bright Minds offerings are found at every turn at any given Brightview community, such as art classes; lecture series; game nights; happy hours; yoga; fitness training; workout classes; trails for walking; nutrient-dense, chef-prepared meals; and our nurses and nurse assistants who help residents stay on track with their medications and medical recommendations," said Curry.
She added that those activities do more than just support one (or more) of the four factors. "Implementing engaging community activities that focus on fulfilling our residents' spiritual, physical, intellectual, cultural and emotional needs are key cornerstones of a happy, healthy community ecosystem," she said.
Ultimately though, she noted that the Bright Minds program works well because of Brightview's caregivers.
"Our outstanding associates…truly believe in the work that they do each day. Our associates are motivated, engaged and happy, which we know makes all the difference for our residents," said Curry. "We will often see residents, after a few months of living at Brightview, be much more engaged and happy in their lives due to our impactful programming, environment and caring and knowledgeable associates."