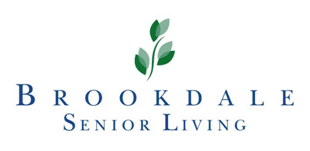 Technology
Brookdale Expands Program to Transform Seniors' Lives through Technology
December 1, 2015
BRENTWOOD, Tenn., – When Brookdale (NYSE: BKD) resident Jim Maley learned to use an iPad at the age of 80, it changed his life. His experience, along with research linking social technology usage with well-being in the aging process, are why Brookdale is expanding its initiative to introduce its residents to new digital technologies such as tablets, video chatting, social media, and other devices and programs. Specially trained associates are leading classes at Brookdale communities in Chicago in the first stage of Brookdale's plan to incorporate the courses into its programming nationwide.
Maley gained his skills by participating in a pilot resident iPad program at Brookdale Burr Ridge in Illinois. It is part of Brookdale's "Rewiring Aging" initiative to enrich seniors' lives through technology. "It opened up a whole new world," said Maley, who now regularly speaks with 24-year-old grandson Adam, a California graduate student, by FaceTime.
Over a third of Americans age 80 and above don't use technology for social networking, a study by Brookdale and the Stanford Center on Longevity found. Seventy percent of those who do use technology to stay connected say it improves their communications with loved ones. Technology users say they feel happier, are more satisfied and their health is better.
"Simply having technology isn't what leads to greater life satisfaction for older people," said Dr. Kevin O'Neil, Brookdale's chief medical officer and a clinical professor of aging studies at the University of South Florida. "Using technology for meaningful social engagement is what counts, and the rewards can be life-altering for many seniors. However, feeling overwhelmed by the complexities of various devices and programs was the top reason older people said they didn't try new technologies. This is why we are now moving toward incorporating technology training into our ongoing resident programs."
Brookdale is also piloting a program in Chicago with tech support company Geekatoo to help residents with their devices. "Getting older doesn't keep you from being connected digitally," said Josh Shulman, senior living programs director for Geekatoo, which offers both in-home and remote tech support. "Brookdale's research shows technology's power for enriching seniors' lives, and we look forward to helping their residents connect and engage with family, friends, and the world around them. We all have a lot to learn from these seniors' experience and wisdom."
For more information on Brookdale, visit www.brookdale.com.
About Brookdale
Brookdale Senior Living Inc. is the leading operator of senior living communities throughout the United States. The Company is committed to providing senior living solutions primarily within properties that are designed, purpose-built and operated to provide the highest-quality service, care and living accommodations for residents. Currently Brookdale operates independent living, assisted living, and dementia-care communities and continuing care retirement centers, with approximately 1,132 communities in 47 states and the ability to serve over 110,000 residents. Through its ancillary services program, the Company also offers a range of outpatient therapy, home health, personalized living and hospice services.