Brookdale Reports December 2021 Occupancy
Brookdale Senior Living Inc. (NYSE: BKD) reported its consolidated occupancy for December 2021.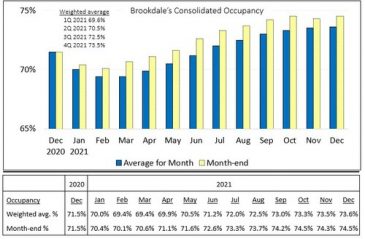 December was the 10th consecutive month of weighted average occupancy growth and it was also the first December since 2012 (nine years) to deliver sequential occupancy growth.
Fourth quarter weighted average occupancy increased 100 bps, compared to third quarter.
Positive year-over-year quarterly weighted average occupancy growth for the first time since the pandemic began.