Claiborne Senior Living Names Wray New VP, Operations
Claiborne Senior Living announced Justin Wray as vice president of operations.
As vice president of operations, Wray oversees the day-to-day operations and works alongside Claiborne Senior Living's communities to ensure that they are optimizing operations in order to deliver a superior resident experience while still achieving desired business targets.
"I strive to provide quality leadership to build relationships with my teams, clients, residents, and more importantly, to maintain those relationships by communicating effectively," states Wray.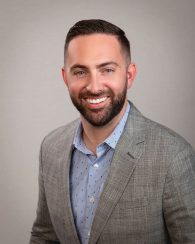 Wray brings over 16 years of hands-on experience in senior housing to the organization, both in operational strategy as well as sales and marketing. Prior to joining The Claiborne team, he worked in senior management positions with providers such as Pegasus Senior Living and Frontier Management, LLC in where he helped grow the organization from 38 to 108 properties.
"Justin's breadth of knowledge and passion for senior living is a foundational addition to The Claiborne team," commented Tim Dunne, Chief Operation Officer of Claiborne Senior Living. "With Justin's leadership and experience, we anticipate continued growth operationally and corporately."
Headquartered in Hattiesburg, Mississippi, Claiborne Senior Living serves older adults throughout Georgia, Louisiana, South Carolina, and Mississippi. Their boutique, resort-style senior living communities are committed to enhancing the lives of their employees, their residents, and the families they serve by crafting meaningful relationships within their communities and delivering excellence in everything they do.