Enso Village Welcomes Evans as Inaugural Executive Chef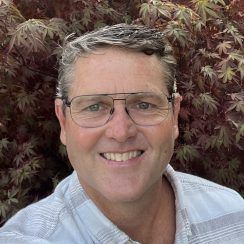 HEALDSBURG, CA — Enso Village, a Zen-inspired senior living community developed by The Kendal Corporation and the San Francisco Zen Center, has welcomed Executive Chef Kyle Evans to the soon-to-open community. As he leads the kitchen and culinary team at Enso Village, Evans is focusing on creating a world-class dining experience for residents and their families, the Enso Village team, and the broader community.
Prior to joining Enso Village, Evans worked at Cyrus in Geyserville, California — a venue revered for its new twist to traditional fine dining, and Acquerello, a highly acclaimed San Francisco institution. His other notable role was as executive chef and director of nutritional services at Adventist Health Howard Memorial in Mendocino County on the Northern California coast, where he created a healthy, creative, culinary-driven food and nutrition program. Evans' 30-year culinary career has also included stints in Napa Valley, California; Sedona, Arizona; the French Alps; and Costa Rica.
"With the arrival of an executive chef, we embark on a new journey," said Rosemary Jordan, CEO at Enso Village, "one that embraces sustainability and locally sourced ingredients."
ALSO: Enso Village Hires Van Heusden as Health and Wellbeing Director
"After traveling the globe throughout my culinary degree," Evans commented, "I'm pleased to find a prime opportunity right here in my residence of Sonoma County. I value the relationships that involve food through personal connections, environmental impacts in sustainability, and bringing community to the table. Enso Village will allow me to honor my culinary preferences and experiences."
The dining experience at Enso Village will differ from traditional senior living communities. The campus is focused on unique and sustainable food experiences, utilizing local sources and markets for fresh ingredients, and utilizing part of the property for farming — creating a full-circle approach to food.
Enso Village is a life plan community currently under construction in Healdsburg (70 miles north of San Francisco), with a focus on mindful aging, the joys of nature, environmental stewardship, and healthy life choices for adults 60+. This approach incorporates mindfulness practice, compassionate action, and memento-moment awareness while in relationship with those being cared for. It is rooted in Buddhist practices of meditation and contemplation. At Enso Village, all medical and caregiving staff have been trained in the practice of contemplative care.
Founded on Quaker principles and guided by its values and practices, Kendal's operating affiliates provide independent living, assisted living, memory support, skilled nursing, and rehabilitation care in New Hampshire, New York, Massachusetts, Virginia, the Washington, D.C., metropolitan area, Illinois, Pennsylvania, and Ohio.
Enso Village is set to open this fall.
Credit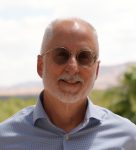 Jim Nelson
Editor
Jim Nelson is the Editor at Senior Living News, an online trade publication featuring curated news and exclusive feature stories on changes, trends, and thought leaders in the senior living industry. He has been a writer and editor for 30+ years, including several years as an editor and managing editor. Jim covers the senior living sector for SeniorLivingNews.com, distributes its e-newsletter, and moderates panel discussions for the company's HEALTHTAC events.