Waterstone at the Circle Names Nollman Executive Director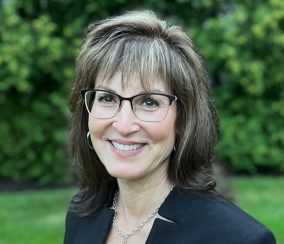 BOSTON, MA — Waterstone at the Circle has appointed Wendy Nollman as its new Executive Director. Nollman joins the team with more than 15 years of leadership experience in senior living throughout Massachusetts. She is responsible for all daily operations in this new role at this EPOCH Senior Living property. Located in Boston's Cleveland Circle neighborhood, Waterstone at the Circle offers active seniors art, culture, and historical attractions in the neighborhood, with an indoor heated pool and fitness center, full-service salon and spa, movie theater, and several dining venues on site.
"We are thrilled to have a senior living industry veteran joining our Waterstone at the Circle family," said Joanna Cormac Burt, Chief Operating Officer for EPOCH Senior Living. "Wendy has supported countless seniors and their families in Massachusetts on their journeys into senior living and has been a key driver for resident, family, and team member satisfaction throughout her previous roles. Her knowledge and passion for this industry will be true assets to those searching for a premier senior living provider in the Boston area."
ALSO: Bridges® By EPOCH at Westford Names Laushine Executive Director
"As soon as you walk through the doors of this community, you feel like you are part of a family," Nollman said. "From the residents to the team members, everyone is so welcoming and engaged. I look forward to my work at Waterstone at the Circle and continuing to enhance the resident experience."
Prior to joining the Waterstone at the Circle team, Nollman was Executive Director of communities in the Massachusetts cities of Wayland and Watertown.
Credit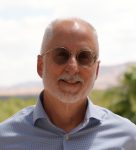 Jim Nelson
Editor
Jim Nelson is the Editor at Senior Living News, an online trade publication featuring curated news and exclusive feature stories on changes, trends, and thought leaders in the senior living industry. He has been a writer and editor for 30+ years, including several years as an editor and managing editor. Jim covers the senior living sector for SeniorLivingNews.com, distributes its e-newsletter, and moderates panel discussions for the company's HEALTHTAC events.