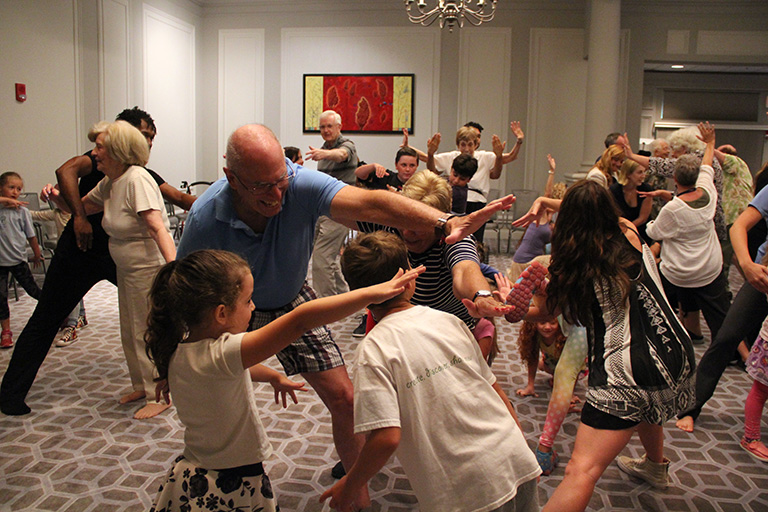 Community Programs Connect, Combat Ageism
Many senior living communities are implementing extraordinary programming that connects their residents to the greater community in which they live, benefiting both and combatting ageism.
Adriene Iverson, president and CEO of faith-based non-profit Elder Care Alliance, has a vision to create even deeper ties between The Villa at San Mateo and the San Mateo, CA, area community through intergenerational programming and by creating safe spaces for family and friends to engage socially, even with memory deficits.
The Villa at San Mateo, an independent living senior community, represented the first acquisition of an existing community by Elder Care Alliance. It won out against several for-profit contenders to purchase "The Villa" from a for-profit seller, in part because of its 100-plus year history of serving and enriching the holistic wellness of older adults and what it could do for the community.
"Our vision is to create a dementia-inclusive or dementia-capable community and educate the wider community—both individuals and organizations—to enable a person with dementia to participate and contribute fully in the community—whether it's a coffee shop, museum, movie theater or other activities," said Iverson.
A prime example is the training Elder Care Alliance plans to offer at its five communities to retail tenants on how to better serve memory impaired customers and their family members so that they're creating more inclusion.
Its "BridgeHaven Learning Series: Alzheimer's & Related Dementia" with a mission of "Engaging hearts, transforming lives, erasing boundaries" includes workshops such as "Creating a Dementia-Inclusive Society: How can community members—including business owners, representatives of civic agencies and other citizens—make changes that assist people with dementia in becoming more socially engaged?"
"Our passion is about serving people with dementia and their care partners who are aging in places out in the community," said Iverson. "Why? About 80 percent of the people sit in the middle, unable to afford senior living and not eligible for affordable housing. We need to create communities that support and invite them to participate fully in the communities within which they live."
Recent studies show that loneliness is a higher risk factor than smoking. Because of the shame and stigma that can be attached with the diagnosis of dementia, isolation can ensue.
"This has a huge impact on quality of life and the health of both the person with dementia and the care partner," Iverson said. "Language reflects our implicit bias and has a profound impact on how we treat those individuals. Do we view someone with dementia as a person to be taken care of or as someone who can be a key contributor to a community and wider society?"
Elder Care Alliance Memory Care Specialist Sean Caulfield will discuss how, as Alzheimer's progresses, certain areas of the brain become more receptive to emotional and creative pursuits. Prior to joining Elder Care Alliance, Caulfield was the director of the I'm Still Here Foundation, creating dementia-inclusive programs at arts and cultural institutions throughout the U.S. and internationally.
"We believe all persons with dementia have the ability to learn, connect and contribute. That belief shapes everything we do from programming to resident-chosen community projects," said Caulfield.
Studies have shown that music can be a great way to break through to those with dementia. At Mercy Retirement and Care Center in Oakland, CA, residents in memory care spent six months writing songs with the help of music therapist Emily Sanderson. Some of the residents were former teachers and principals. It was their idea to share these songs with local students. Corpus Christi School first graders performed the songs in concert—a first-of-its-kind program.
"An engagement-focused philosophy has the power to transform the quality of life for the person with dementia, as well as for those who care for them," said Caulfield. "Engaging a person with dementia in meaningful, life-enriching experiences daily results in a thriving community where residents live to their fullest potential.
"Through evidence-based communication techniques, environmental adaptations and meaningful life enrichment programming, persons living with dementia are fully supported, confident and able to learn and create throughout their lives."
Peconic Landing, a not-for-profit Lifecare retirement community in Greenport, NY, is building on its strong tradition of being a good neighbor through its Community Connections program. Its goal is to establish Peconic Landing as an invaluable health, wellness and cultural arts resource for all segments of the community.
Regular monthly offerings include environmental sensitivity lectures, concerts, debates, productions from the Metropolitan Opera streamed LIVE in HD and more.
"Living on the East End, particularly the North Fork of Long Island, accessing meaningful programs and educational opportunities can be a challenge. By opening the doors to our campus, we connect people, nonprofit organizations and mission-minded individuals with the senior members who live here," said Peconic Landing President and CEO Robert J. Syron.
"We feel it is our social responsibility to make Peconic Landing a community destination for the entire East End. We measure effectiveness by the number of lives we touch and the number of connections we make, enhancing our community programming and ultimately the lives of our members," he added.
Last year, Peconic Landing hosted nearly 100 open-to-the-public events, welcoming more than 15,000 guests to the community—ranging from kindergarten and first graders learning about sculpture, the opera and dance; to caregivers and adult children learning about music's effect on memory.
"Each event is hosted with a purpose, whether it be educational, inspirational or multigenerational," Syron said. "We strive to be an asset to our community by making a difference in the lives of our neighbors."​
Annual programs include the Art Without Barriers Sculpture Garden, End of Summer Celebration with fireworks, Veteran's Day Wedding Giveback—offering a free wedding to a local veteran—and the May Mile & 5K Race, a multigenerational fitness race that has raised over $250,000 for the local Greenport Fire Department since 2005.
The Music by the Bedside music therapy program is a collaboration between East End Arts musicians and caregivers at The Shorts at Peconic Landing, the retirement community's skilled nursing center. An experiential music program, it brings one-on-one music performances to the bedside of seniors receiving comfort care (palliative care).
Since 2012, Manhattan Film Institute has set up shop in Greenport for its annual summer workshop series that pairs aspiring filmmakers and actors from around the world with world-class faculty to mentor the next generation of filmmakers. Peconic Landing hosts celebrity Q&A film screenings, and its members can sit in on workshops.
Credit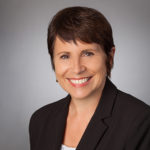 Cheryl Slavinsky
Editor
As editor of Senior Living News, Cheryl curates the news and writes a weekly feature story. She also plans the education portion of the HealthTAC events produced by Senior Living News and moderates the executive panel discussions. Cheryl has consulted with senior living clients for more than 20 years and served as senior public relations strategist for Varsity, a marketing and sales consulting agency focused on occupancy for retirement, assisted living and continuing care retirement communities (CCRCs)/Life Plan communities, and more. She previously managed national media relations as Rite Aid's director of public relations.