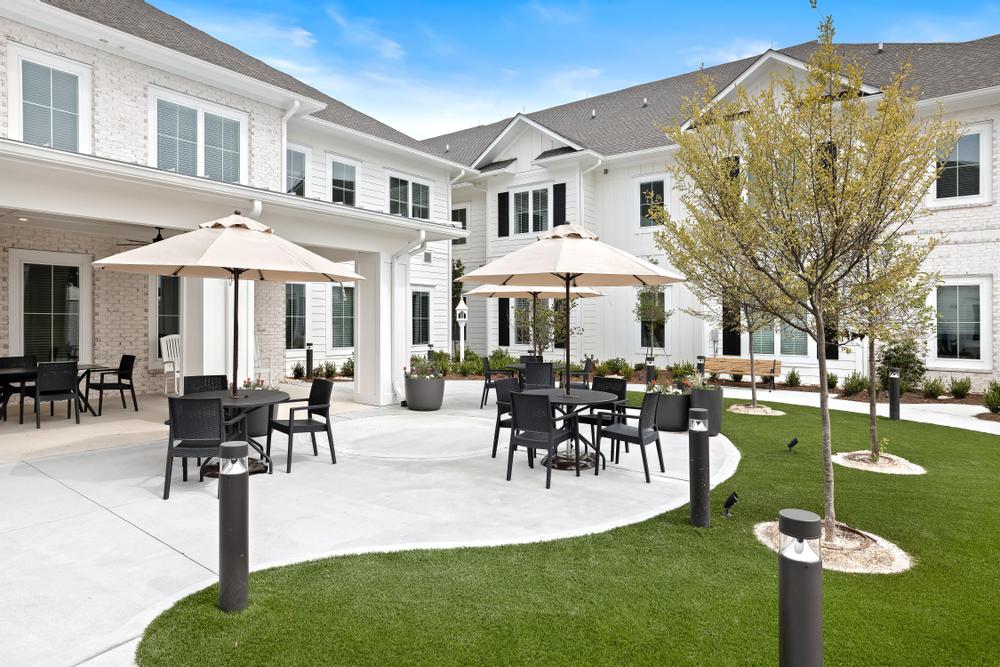 By Caroline Chan | March 24, 2023
Late last year, Claiborne Senior Living was awarded the WELL Health-Safety Rating by the International WELL Building Institute (IWBI). WELL is a building standard that focuses on people's wellness.
According to IWBI's website, "WELL applies the science of physical and social environments to benefit the health, well-being and performance of your people." The certification was awarded through IWBI's WELL v2, which is the latest version of the WELL standard.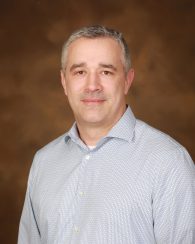 Claiborne first came across IWBI and WELL ratings during a senior living conference. "While the exposure was brief, the idea was alluring," said Tim Dunne, CEO of Claiborne Senior Living, which has 10 communities across Mississippi, Louisiana, Georgia and South Carolina.
Then, Claiborne mentioned the initiative during a discussion with one of their partners, Sabra Health Care REIT. They're a real estate investment trust company and a leader in environmental, social and corporate governance. Sabra Health Care encouraged Claiborne to learn more.
"After a good amount of research and several months of discovery, we submitted our application to become WELL [Health-Safety] certified at all Claiborne communities," Dunne said. "As we learned more, we realized the standards set by this certification would raise the bar for our communities and help us provide a healthier environment for our employees, residents and family members."
He continued on. "In our mission statement, we state our commitment to enhancing the lives of our employees, residents and families we serve," Dunne said. "The WELL Health-Safety Rating recognizes commitments to promoting safer and healthier environments for employees and residents. It seemed to be a natural alignment."
In order to earn the Health-Safety Rating, communities have to implement certain features in their communities. Dunne expressed that as Claiborne began to learn about those features, they realized that many of them were already in place in their communities.
"In accordance with our mission statement, we already had many policies/procedures that encouraged a safer and healthier environment for our employees, residents and families/visitors," he said. "[So] we had already incorporated several design elements that make our communities healthier and/or safer, and some of these met or exceeded the WELL standard."
A few of those elements were smoke-free campuses, moisture management and robust emergency preparedness plans.
"From there, we reviewed the remaining features and categorized them into immediate, short-term, and long-term buckets," Dunne said. "We [also] completed an in-depth review of several areas of our business and our communities."
He noted that the process to earn the WELL Health-Safety Rating can involve a (significant) time and financial investment. So, as Dunne explained, the company decided to focus on three things: what features would have the biggest impact, what they could take on financially at the moment and how they could plan for the future.
Claiborne decided to first concentrate on the immediate and short-term features.
"Teams went on-site and assessed the community's needs or status for the features we were pursuing.  These teams were empowered to make immediate changes to bring the communities up to standard," Dunne said. "With community education, signage creation, modification of touch points to touchless, chemical replacements, ventilation system performance, etc., they were able to bring each community up to standard within a matter of a few short months."
For example, Claiborne brainstormed how to reduce contact points to prevent the spread of diseases. They conducted an in-depth review of the community's touch points—including doors, railings, buttons, handles, and devices.
Then, they made touchless modifications where possible, such as installing touchless faucets and paper dispensers and adding foot door openers. As for the touch points that couldn't be made touchless, they made sure that the community's cleaning protocols thoroughly covered those areas.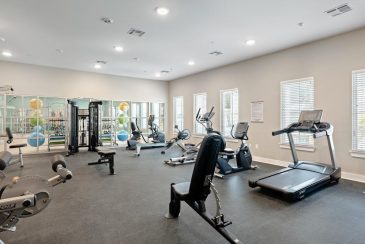 Other project features included humidity control; promoting movement, physical activity and active living; waste management; mental health support and education; and restorative spaces, support and programs.
"Each of the features has an ability to impact the health and safety of employees, residents and families," Dunne began. "For example, proper infection control can limit the spread of diseases. Minimizing unnecessary touch points when coupled with proper infection control further reduces the opportunity for the spread of diseases. Add in proper ventilation with adequate exhaust, fresh air intake and filtration, and the risk continues to minimize."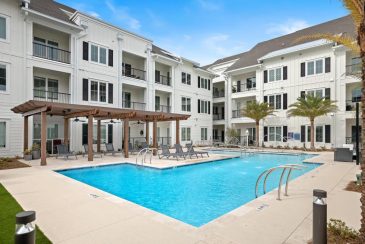 He explained that while none of the features alone are 100% effective, combining a number of them together increases the health and safety of the place and the people within it.
"[This] becomes even more important for those in our care who are in a weakened state or have a compromised immune system," Dunne said. "These features and practices are now audited routinely by team members to ensure continued compliance—as well as to identify future areas of opportunity."
After all of the features were implemented, each Claiborne community had to undergo thorough testing and an evaluation to earn the WELL Health-Safety Rating.
"[We made sure to] strategically implement and verify each feature across all our communities," Dunne said. "These evaluations took place over several months [and] required multiple community visits, photographic evidence, copies of policies modified/implemented, etc."
But, all in all, he noted that the initiative is worthwhile and important.
"Companies will do well to incorporate the principles of WELL that complement a sound business strategy, while remaining focused on their mission," Dunne said.