HEALTHTAC East 2020 Goes Virtual
In response to the current circumstances COVID-19 presents, HEALTHTAC and Senior Living News have created a highly innovative platform to completely transform HEALTHTAC East 2020 into a highly engaging, productive Virtual Event.
HEALTHTAC East Virtual 2020, utilizing the latest and best technology, will take place March 30 and 31.
"Senior Living News and HEALTHTAC have an obligation to take a leadership role in every aspect possible as we all are confronted with the current challenges of COVID-19," said Rich Viola, Founder and CEO of Senior Living News and HEALTHTAC. "The health, safety and well-being of our attendees, the teams they employ, residents for which they are responsible, as well as our own staff, and families most of all, is our highest priority."
There is no cost for senior living provider executives to attend this virtual event, available from the convenience of their computer, phone, office or home. They also may involve team members to participate in all applicable sessions and meetings via the unique virtual programming.
For additional information on how to participate in this groundbreaking opportunity, please contact our chief operating officer: J. Viola, Direct 973-617-6473; .
"Our objective is to help facilitate keeping businesses moving forward with a forum inspiring an open dialogue and timely awareness, through HEALTHTAC's exciting style and format of educational panel discussions, keynote sessions and meetings," said Viola. "Making this virtual event happen now is something from which we all can benefit."
Some of the sessions include, but are not limited to:
"Culture, Coronavirus and Recovery—What we can learn from companies that are weeks ahead in responding to this pandemic," by keynote speaker Gustavo Grodnitzky, Ph.D., author of Culture Trumps Everything, The Unexpected Truth about the Ways Environment Changes Biology, Psychology, and Behavior
Properly dealing with and the most up-to-date facts about COVID-19 by Barbara Kane, VP, Industry Relations, ECOLAB
Industry panel on COVID-19
Private meetings with service and product leaders focusing on problem solving to yield solutions and enhancements
Keynote speaker Gustavo Grodnitzky, Ph.D., will present two sessions of "Culture, Coronavirus and Recovery—What we can learn from companies that are weeks ahead in responding to this pandemic"—the first, a strategic overview of the seven steps we will take to overcome this pandemic, and second, a recorded tactical breakdown of the strategic overview described in the first session.
Participants will leave ready to create an action plan to weather a downturn and position themselves for recovery. They will understand recent successes and failures of organizations dealing with the coronavirus pandemic. They will understand how the decisions they make today will influence their culture tomorrow.
News of the popular live HEALTHTAC event going virtual was met with enthusiasm.
"You are doing a great job in providing an alternative to getting together in person while still providing similar information," said Wendel Adams, director of asset management, American Eagle Life Care Corporation, which operates 24 communities in nine states. "It will give many attendees an opportunity to broaden their exposure without additional cost. I'm looking forward to participating in the event from afar."
Sarah Hoit, CEO and Co-Founder, Connected Living, would not have been able to attend the live event, and will be participating both as a supplier partner and as a speaker on the COVID-19 discussion panel.
"The world has overnight become both isolated due to the Coronavirus and more connected by the virtue of technology. It makes sense for senior living to follow suit in this new world," said Hoit. "As a technology company, when we at Connected Living heard about the virtual solution for HEALTHTAC East, it makes perfect sense. Technology is no longer an after-thought. It's imperative right now. We applaud HEALTHTAC's rapid response and powerful solution to bring together the brightest minds in senior living at this important moment in the country."
Additional discussion panels include "Combating Social Isolation with Design" and "The New Demand: Personal Tech Support."
"We need to stick together to collaborate and problem solve, as a united community of professionals. More importantly, as people. We are all in this together with a common goal," Rich Viola concluded. "HEALTHTAC and Senior Living News are excited about the participation and leadership role our attendees are taking in this commitment to help each other. Leaders understand the value and importance of working together. HEALTHTAC is that forum to take an important step in this new journey."
Credit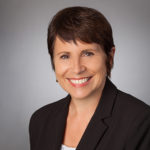 Cheryl Slavinsky
Editor
As editor of Senior Living News, Cheryl curates the news and writes a weekly feature story. She also plans the education portion of the HealthTAC events produced by Senior Living News and moderates the executive panel discussions. Cheryl has consulted with senior living clients for more than 20 years and served as senior public relations strategist for Varsity, a marketing and sales consulting agency focused on occupancy for retirement, assisted living and continuing care retirement communities (CCRCs)/Life Plan communities, and more. She previously managed national media relations as Rite Aid's director of public relations.