Personnel
EPOCH Senior Living Promotes Labb to New Director of Team Member Engagement and Culture Position
July 13, 2023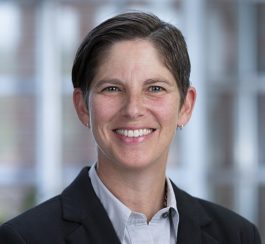 WALTHAM, MA — EPOCH Senior Living has promoted Erica Labb to the newly created position of Director of Team Member Engagement and Culture. Labb has been a member of EPOCH Senior Living for five years, most recently as Executive Director of Bridges® by EPOCH at Westford, where she led the 54-resident and 65-team-member memory care assisted-living community. Labb began working in elder care in 1995 as a direct caregiver, and over the last two decades she's served in several management roles and positions in communities throughout the Greater Boston area.
In her new role, Labb is responsible for shaping team member experiences and cultural strategy through the creation and growth of company programs that support and empower people, and foster an inclusive, welcoming environment.
"Erica's relationship skills and integrity work together to create a positive impact on the lives of the people we touch," said EPOCH Senior Living Chief Operating Officer Joanna Cormac Burt. "She is open to all communication and ideas, which is incredibly important as EPOCH Senior Living continues to grow and will help us continue to retain the best team members in the industry."
"It's been exciting to see EPOCH's vision of redefining the senior healthcare and assisted-living industry in the New England area come to life and expand during my time with the company," Labb said. "This new position allows me and EPOCH Senior Living to offer our team members the opportunity to continue to grow within the company and shape their future career paths. We also want to reach potential team members who may be interested in a career in senior living and offer them the chance to experience the benefits of a career with EPOCH Senior Living."
Labb will work closely with hundreds of team members in the 11 Bridges® by EPOCH communities and five Waterstone senior living communities throughout the Northeast. She'll focus on developing long-term strategies and promoting key initiatives to continue achieving a culture of excellence in service, team member engagement, and team member retention.