Goodwin Living Named One of Virginia's Top Employers for Interns
ALEXANDRIA, VA — Goodwin Living, a faith-based, not-for-profit senior living and health care services organization in the National Capital Region, has received the 2023 Top Employers for Interns Award by the Virginia Talent + Opportunity Partnership. This annual award recognizes Virginia employers that provide high-quality internships and opportunities for students. Through the support of generous donors to the Goodwin Living Foundation, which funds the Goodwin Living internship program, Goodwin Living is one of 21 organizations recognized in the region and the only senior living organization recognized in Northern Virginia.
"We are deeply honored to be named one of the top employers for interns by the Virginia Talent + Opportunity Partnership," said President/CEO Rob Liebreich. "The strength of the future senior living workforce is essential to the long-term wellness and purpose of older adults across our country. We are grateful that we have the opportunity to help students learn and explore the career opportunities within the senior living industry."
The Goodwin Living internship program offers high school and college students the opportunity to work across multiple service lines in the senior living industry, including brain health, life enrichment, marketing and communications, social work, and many others. These paid, non-clinical positions contribute to the Goodwin Living mission to support, honor, and uplift the lives of older adults and those who care for them.
"My department was patient in imparting their knowledge and expertise as I navigated learning about senior living," said Tessa Trosman, former intern and current social media coordinator at Goodwin Living. "I was encouraged to contribute my ideas and suggestions. Notably, I suggested we move to launch a Goodwin Living Instagram. To my delight, the MarComms team entrusted me with leading this project."
ALSO: Goodwin Living's Bagley Named a 40 Under 40 Award Recipient by Alexandria Chamber of Commerce
In addition to gaining professional experience, interns are paired with a resident mentor and develop meaningful relationships that provide guidance and support throughout their time as an intern. Interns attend workshops led by senior leaders and perform hands-on work, including creating videos and managing social media accounts.
More than 30 percent of Goodwin Living interns are first generation college students and 35 percent are students who have immigrated to the U.S. from other countries. Though Goodwin Living accepts interns from all backgrounds, prioritizing equity of opportunity has been a fundamental part of the Goodwin Living internship program.
"An internship at Goodwin Living not only provides a meaningful experience in the senior living and healthcare field, but it also provides a sense of community and welcome that can be difficult for young people to find," said Goodwin Living people engagement manager Zoe Marcuse, MSW. "We are pleased that students continue to find value in working in the senior living field and look forward to hosting many more interns over the years."
V-TOP is administered by the State Council of Higher Education for Virginia in partnership with the Virginia Chamber of Commerce Foundation and the Virginia Business Higher Education Council. It is funded by the General Assembly's Commonwealth Innovative Internship Fund and Program.
Goodwin Living is committed to ensuring that its interns are paid. The company is dedicated to strengthening the senior care workforce, and it has designed this program to help students access the experience and mentorship they need to become members of the senior living workforce.
Goodwin Living's senior living and healthcare services footprint in the National Capital Region includes three life plan communities, including two nursing care centers that are five-star-rated by the Centers for Medicare & Medicaid Services; its age-in-place program, Goodwin Living At Home; and its Medicare-certified services provided by Goodwin Home Health, Goodwin Rehabilitation, and Goodwin Hospice. In addition, Goodwin Living serves roughly 16,000 older adults across the U.S. with its StrongerMemory brain health program, available at no cost through the support of the Goodwin Living Foundation. Goodwin Living has been a Washington Post Top Workplace for five consecutive years and was named the #1 Top Workplace for 2023.
Credit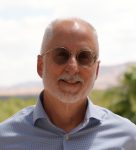 Jim Nelson
Editor
Jim Nelson is the Editor at Senior Living News, an online trade publication featuring curated news and exclusive feature stories on changes, trends, and thought leaders in the senior living industry. He has been a writer and editor for 30+ years, including several years as an editor and managing editor. Jim covers the senior living sector for SeniorLivingNews.com, distributes its e-newsletter, and moderates panel discussions for the company's HEALTHTAC events.