Personnel
Health Dimensions Group Adds Branin as Business Development Leader
September 25, 2023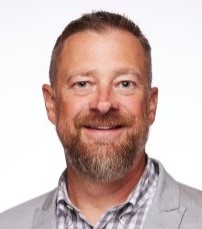 MINNEAPOLIS — Health Dimensions Group, a senior living, post-acute, and long-term care management and consulting organization, announced Paul Branin as its new vice president of business development.
Branin brings more than 25 years of experience in senior living operations, finance, and business development strategies to HDG; he now drives the company's expansion to new senior living markets and clients.
"We are excited to have such an experienced and knowledgeable senior housing executive join our team," said President/CEO Erin Shvetzoff Hennessey. "Paul's diverse background in operations, asset management, and lending will be instrumental in identifying opportunities to serve additional clients and meet HDG's growth goals."
ALSO: Health Dimensions Group Adds Stevenson, Introduces Culinary Excellence Program
Prior to joining Health Dimensions Group, Branin served as vice president of production at commercial real estate and investment firm CBRE; he has also served as an asset manager for Columbia Pacific Advisors, a real estate investment and lending firm. Throughout his career, Branin has led numerous acquisitions and management transitions of senior living and long-term care assets across the country.
In addition to serving senior living, post-acute, and long-term care providers, HDG's 2,300-plus team members also serve hospitals and health systems across the nation. Founded more than 20 years ago, HDG manages 54 senior living and care communities in nine states, caring for more than 2,600 residents, including several senior living communities in development. HDG also provides comprehensive consulting services to a broad range of clients in the aging services sector.