Health Dimensions Group Adds Stevenson, Introduces Culinary Excellence Program
MINNEAPOLIS, MN — Health Dimensions Group, a senior living, post-acute, and long-term care management and consulting organization, has expanded its Quality and Customer Experience team by adding Mika Stevenson as vice president of culinary. He is responsible for driving culinary excellence and nutrition strategy within HDG's managed communities.
Stevenson has held culinary leadership roles within the aging services sector for more than 13 years, the last of which he worked with Atria Senior Living in progressively responsible roles. Most recently, he was Atria's divisional director of culinary operations overseeing dining operations throughout an 11-state region. His areas of expertise include menu creation, nutrition, policies and procedures, staff training, and team development.

"Today's senior living residents want to consistently experience chef-inspired dishes that feature fresh ingredients and elevated flavors," said Heather Haberhern, senior vice president of quality. "Mika is stellar at helping our clients safely and consistently maintain the right balance of quality, nutrition and taste to cater to every individual's needs and dietary restrictions. We could not be more excited to welcome Mika to the HDG team."
ALSO: Owens Named Regional Director of Sales and Marketing at Health Dimensions Group
In addition to serving senior living, post-acute, and long-term care providers, HDG's 2,300-plus team members also serve hospitals and health systems across the nation. Founded more than 20 years ago, HDG manages 53 senior living and care communities in nine states, caring for more than 2,600 residents. Its thought leaders also provide comprehensive consulting services to a broad range of clients in the aging services sector.
Credit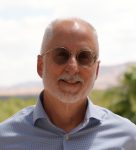 Jim Nelson
Editor
Jim Nelson is the Editor at Senior Living News, an online trade publication featuring curated news and exclusive feature stories on changes, trends, and thought leaders in the senior living industry. He has been a writer and editor for 30+ years, including several years as an editor and managing editor. Jim covers the senior living sector for SeniorLivingNews.com, distributes its e-newsletter, and moderates panel discussions for the company's HEALTHTAC events.