Personnel
Owens Named Regional Director of Sales and Marketing at Health Dimensions Group
August 24, 2023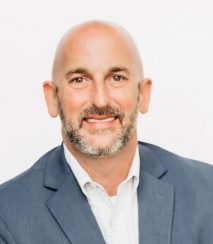 MINNEAPOLIS, MN — Health Dimensions Group, a senior living, post-acute, and long-term care management and consulting organization, has announced Matthew Owens as its new regional director of sales and marketing.

Owens develops and leads the sales and marketing strategies of HDG's current portfolio of senior living communities, as well as its communities in development. His experience in the senior living and hospitality industry spans more than 15 years and includes several sales and marketing leadership roles.
"Matthew Owens has a deep passion for developing successful marketing and sales campaigns that meet occupancy goals and lay the groundwork for the development of strong partnerships throughout the market," said Sharon Thole, executive vice president of operations at HDG. "We are very excited to have Matthew on our team."
ALSO: Health Dimensions Group Expands Financial Leadership Team
Owens oversees sales and marketing efforts in nine HDG senior living and care-managed communities in Illinois, Colorado, Nebraska, and Wisconsin, as well as senior living communities in development in Arkansas and Colorado. Prior to joining HDG, he served as regional vice president of marketing and strategic planning at a California-based senior living management company.
In addition to serving senior living, post-acute, and long-term care providers, HDG's 2,300-plus team members also serve hospitals and health systems across the nation. Founded more than 20 years ago, HDG manages 53 senior living and care communities in nine states, caring for more than 2,600 residents. Its thought leaders also provide comprehensive consulting services to a broad range of clients in the aging services sector.