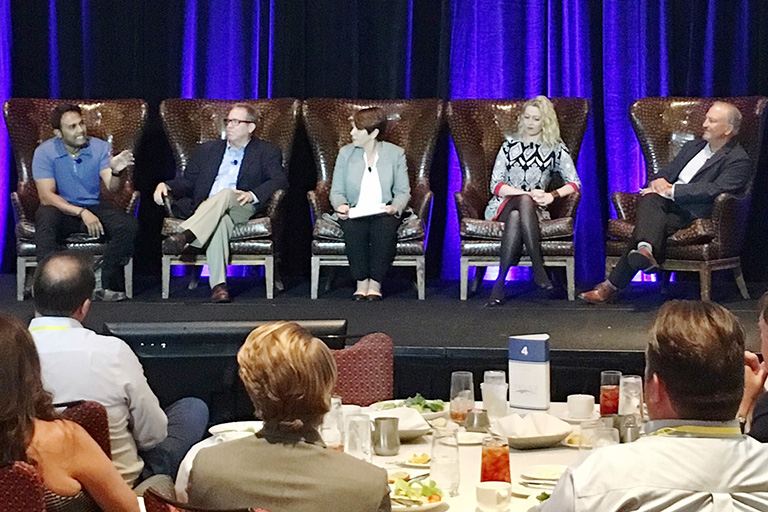 HealthTAC Scores High Marks
The third HealthTAC produced by Senior Living News at JW Marriott San Antonio Hill Country Resort & Spa scored high marks from attendees who praised the overall format of the event, caliber of attendees, face-to-face meetings and networking opportunities.
"This is the best event that I have attended in my 30-year career in the healthcare/senior living industry. Much better than the traditional trade show. 100 percent productive," said Milton Cruz, CEO, Insignia Senior Living/Medholdings Inc. Three of Insignia's nine communities are in Puerto Rico, and Cruz shared his experience with Hurricane Maria on the "Planning for the Unexpected: Crisis Control" discussion panel.
Billed as a high-level relationship-building event bringing together top senior living industry decision-makers and suppliers in an environment designed to maximize productivity, HealthTAC fulfilled that promise, executives said.
"An innovative high-caliber think tank. Very organized and the perfect balance. I felt my time at the event was respected, and I was able to accomplish a lot of networking and vendor filtering in a short time span," said Lindsey Daugherty, principal, role model South Carolina, Dominion Senior Living, who spoke on the "Crystal Ball – Planning for Senior Care in the Future" panel.
"HealthTAC is progressive in its agenda and provides a forum for maximum ROI. You are able to quickly establish industry relationships and resources that will benefit your short- and long-term business objectives," Daugherty said. "In other conferences, I have found the topics are standard, conversation is repetitive, and there is not forward thinking. I was not only impressed, but inspired by the greatness that surrounded me."
Tod Russell Petty, CDA, president and CEO, Mainstay Senior Living, agreed, saying, "HealthTAC brought together a unique gathering of likable change agents wanting not to leave the senior housing industry the way they found it. This was the most transparent and genuine conference I have attended to date. Thank you to everyone whose passion is to be intentional in keeping our clients and residents first in their missions! I was honored to be with everyone."
Petty spoke on the "Designing for Resident Independence and Wellness" panel and shared his experience with Hurricane Irma on the "Planning for the Unexpected: Crisis Control" panel.
"A great platform with amazing people, very genuine and sincere in what they do," said Jean Makesh, CEO, Lantern Group. "I loved every second of the conference, made great connections, and we already have engaged with a few vendors." He shared startling statistics of the rising incidence of Alzheimer's disease on the "Designing for Resident Independence" panel.
From its beginnings, Health TAC has been appreciated by both senior living executives and suppliers for its intimate size, calling it "right-sized for relationship building with a format that really works."
"As a supplier, I love the format as it gives quality time with key accounts in a casual setting and environment," said Keith Adams, vp of national accounts, Tuxton China Inc. "Every contact we meet with throughout the event allows us time to connect on a personal basis, as well as a professional level for understanding their needs or opportunities."
"The unique format and size allowed for connections to be made with nearly every participant. We expect new business to develop over the next months, and even years, as a direct result of this event," said Ashley Dale, representing Campania International, which designs, manufactures and sources products for indoor, outdoor and public spaces, such as planters and water features including waterfalls, fountains and waterwalls.
Products represented by suppliers were diverse, ranging from TransitWorks, the country's leading builder of commercial shuttles, transporters and mobility vans providing innovative transit solutions, to 3D Executive Search Partners, specializing in recruitment and executive search and staffing for senior living; VCPI, specializing in cybersecurity and providing internet and network infrastructure solutions, to iTouch Faucets, which recently launched their patented smartphone touch technology.
Jeffrey Everson, owner of Mother Earth Pillows, was thrilled with the interest in homeopathic solutions to pain relief and the use of essential oils, aromatherapy and other sensory experiences in memory care.
The company's golden flax and herbal pillows are used for hot and cold therapy, and the company is educating its clients in their use to treat aches, pain, chronic conditions and in end-of-life care.
"The likelihood of talking to these kinds of executives anywhere else is zero," Everson said of the 15-minute one-on-one meetings, strongly suggesting other suppliers invest in HealthTAC. "You are going to spend the money to attend a trade show, so you might as well have scheduled meetings and build meaningful relationships with important decision-makers."
The deep heat Med-Grade Thermal Release Pillows feature outer surface medical material composite covers that are strong and durable, flame resistant, odor resistant and fluid resistant. The cover material is the same as that developed for use as protective covers for healthcare products such as massage tables. Senior living communities use the small logoed pillows in welcome baskets, gift shops and for referral sources.
Mother Earth Pillows also provides essential oils and is currently working with Brookdale Senior Living, which is using essential oils in memory care for grounding rituals and throughout the day with different "breathe, relieve and soothe" herbal blends.
Gary Jones, director of national sales at RCARE, which offers emergency alert and nurse call systems, agrees that HealthTAC allows him to network with executives at organizations he wouldn't normally have access to. "HealthTAC is in a class nearly by itself. Amazing experience. Like no other," he said.
HealthTAC East 2018 will be held April 9-11 at Trump National Doral Miami. For more information, please visit www.healthtac.com.
Credit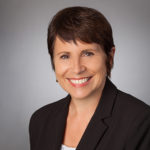 Cheryl Slavinsky
Editor
As editor of Senior Living News, Cheryl curates the news and writes a weekly feature story. She also plans the education portion of the HealthTAC events produced by Senior Living News and moderates the executive panel discussions. Cheryl has consulted with senior living clients for more than 20 years and served as senior public relations strategist for Varsity, a marketing and sales consulting agency focused on occupancy for retirement, assisted living and continuing care retirement communities (CCRCs)/Life Plan communities, and more. She previously managed national media relations as Rite Aid's director of public relations.