Personnel
Integral Senior Living Promotes Blair to National VP of Operational Services
August 3, 2023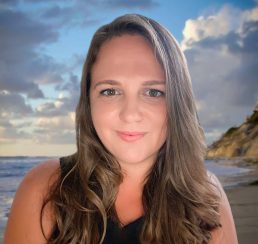 CARLSBAD, CA — Senior living community management firm Integral Senior Living has named Cassondra Blair national vice president of operational services. Blair has been with ISL for 11 years, previously serving as national director of organizational services, project manager, and licensing expert.
"Her dedication to the culture and success of Integral Senior Living is evident in everything she does, and she is a shining example of someone who finds a solution whenever she sees an opportunity for improvement," said Collette Gray, president and CEO of Integral Senior Living and Solstice Senior Living. "To say that Cassondra wears many hats is an understatement — from licensing expert to project manager and everything in between, she has consistently contributed to the success of our amazing company in so many significant ways."
As the national vice president of operational services, Blair oversees the day-to-day system management responsibilities to ensure that there is smooth running of customer service operations.
"My project management experience and knowledge of Integral Senior Living's work from the past decade will be essential to my new responsibilities," Blair commented. "I'm eager to continue this work that I've grown so passionate for with an organization like ISL that is as equally passionate."
Integral Senior Living, headquartered in Carlsbad, California, manages more than 100 senior living communities, including independent, assisted-living and memory-care communities in 25 states. ISL is founded on a care philosophy that fosters dignity and respect for residents and promotes their independence and individuality.