LeadingAge PA Appoints Bob Bertolette Interim CEO
LeadingAge PA today announced that its Board of Directors has appointed Robert Bertolette, recently retired president and CEO of Riddle Village retirement community, as Interim President and Chief Executive Officer, effective Nov. 1. This appointment follows Adam Marles' decision to step down and the LeadingAge PA Board of Directors commenced a search for a permanent CEO.
"We are delighted to have Bob Bertolette serve as our interim CEO," said Jim Pieffer, Chair of the LeadingAge PA Board of Directors. "Bob's contribution and service to the Association as a longtime member, former board member, and a member of our Political Action Committee, make him an ideal leader to support LeadingAge PA, our team, and staff during this transition."
"I look forward to the challenge of guiding LeadingAge PA and working with a dedicated team of professionals through this in-between time," said Bertolette.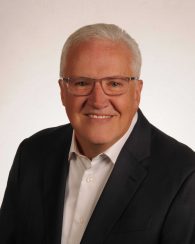 For the past 25 years, as President and CEO, Bob Bertolette has led Riddle Village, a continuing care retirement community located in Media, Pennsylvania. He has served the senior services industry for more than 42 years in a variety of roles including administrative positions with Normandy Farms Estates – an Acts Retirement-Life Community and Elm Terrace Gardens, as well as director of social services and administration for the Philadelphia Protestant Home.
With a well-established history of leadership within the Association, he has previously contributed his time over the years as a board member (2011-2017) and by serving on numerous committees and task forces, including the Membership Committee and Consumer Alignment Task Force. Likewise, Bertolette chaired the Budget/Finance Committee, Governance Committee, and Tax Exemption Task Force, while also spearheading the association's Annual Conference Committee for several years.
In addition, he served as president of the Wyncote Church Home Board of Directors and chaired the Wyncote/Phoebe Joint Development Committee, which resulted in a merger with Phoebe Ministries of Allentown, Pennsylvania. As a result of the merger, he also presently serves as a Phoebe Ministries board member.
Bertolette earned a bachelor's in social work from Eastern University and a master's in health administration from St. Joseph's University.