Communities
Legacy Reserve at Fairview Park Coming Soon to South Carolina
January 25, 2022
Atlas Senior Living is announcing the opening date of Simpsonville's premier senior living community, Legacy Reserve at Fairview Park. Located in Simpsonville, South Carolina, at Harrison Bridge Road and close to shopping, entertainment, dining, and medical services, Legacy Reserve at Fairview Park will be the perfect place for astute, on-the-go seniors to call home for the best years of their lives.
The opening date is slated for January 31, 2022 with the first residents moving in that day.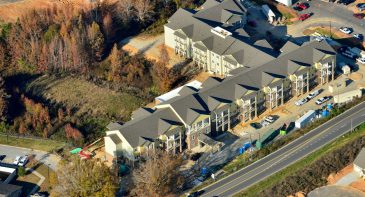 The 160,000 sq. ft. community with 108 independent living units completes a continuum of care for seniors with the adjacent and already established assisted living and memory care building with 48 assisted living and 18 memory care residences. Residents that move into independent living will have first right of refusal for assisted living or memory care as their needs change.
"We are proud to be bringing this community to Simpsonville," said Atlas Senior Living Co-Founder and President, Scott Goldberg. "Our team has been working tirelessly to capture the true essence of Simpsonville's distinct culture, and we are excited to offer an independent senior living experience unlike any other in the area."
The state-of-the-art community will feature a modern, chic, and high design by DMK Development that is a far cry from the typical senior living community. With the addition of independent living, there will be three levels of care available. The transition from independent living to assisted living or memory care will be effortless for families and seamless for residents if it becomes a necessity.
Amenities include upscale dining options, a heated indoor salt-water swimming pool, resident common areas for easy socialization, a sports bar, a library, cleaning services, transportation services, a day-spa for hair and nail appointments, and an exercise room.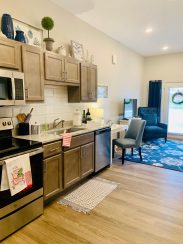 Legacy Reserve at Fairview Park will be a community where residents experience a quality of life beyond what they could attain in their current homes. Elegant spacious apartment homes, all-day dining, and a substantial community activity program all support a unique commitment to the quality of life for residents.
Legacy Reserve at Fairview Park is bringing 40 jobs to Simpsonville and will feature a staff of the most highly qualified individuals who will work to anticipate the needs of every resident and will enhance their lives on a daily basis.