Legend Senior Living Expands OKC Portfolio; Now Managing Four Arbor House Residences
OKLAHOMA CITY, OK — Legend Senior Living has announced that it is now managing all four Arbor House Senior Living residences in the Oklahoma City area. The residences include Arbor House of Midwest City, which offers independent living, assisted living, and memory care; Arbor House of Mustang, with assisted living and memory care; Arbor House of Norman assisted living; and Arbor House Reminisce memory care, also based in Norman.
The Arbor House additions bring the number of Legend senior living communities in the Oklahoma City area to 11, with 16 overall in Oklahoma.
"Arbor House and Legend have enjoyed great reputations among Oklahoma City seniors and their families," said Legend Executive Vice President Matt Buchanan. "The superior care and quality staff provided at Arbor House fits the Legend mission well. Our goal is to learn from and support the Arbor House teams to make the transition as transparent as possible for both team members and residents.
"Arbor House is a perfect fit for us," added Buchanan. "We are truly committed to seniors in Oklahoma and this recent addition further demonstrates our passion to serve."
ALSO: Legend Senior Living Expands Tulsa Footprint; Acquires The Linden at Stonehaven Square
All Arbor Houses in the Oklahoma City area offer an independent lifestyle with additional care as needed, with Legend's innovative memory care programming, vibrant life enrichment, and signature Gold Leaf dining. Arbor House Midwest City also offers independent living, with a continuum of care in its assisted-living and memory-care residences.
Wichita, Kansas-based Legend Senior Living is a privately held senior housing and services company that each year grows the number of properties it owns and operates; the company currently owns and operates 50 independent living, assisted living, memory care, and personal care communities in Florida, Colorado, Texas, Kansas, Oklahoma, and Pennsylvania. Legend has been recognized as one of Fortune magazine's Top 25 Senior Living companies in the country, and it appears on U.S. News & World Report's Best of Senior Living.
Credit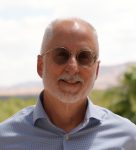 Jim Nelson
Editor
Jim Nelson is the Editor at Senior Living News, an online trade publication featuring curated news and exclusive feature stories on changes, trends, and thought leaders in the senior living industry. He has been a writer and editor for 30+ years, including several years as an editor and managing editor. Jim covers the senior living sector for SeniorLivingNews.com, distributes its e-newsletter, and moderates panel discussions for the company's HEALTHTAC events.