Personnel
Lifespace Communities Appoints Dana Smith as Chief Revenue Officer
February 15, 2022
Smith is a highly accomplished senior living executive with more than 16 years of experience. Her knowledge and expertise span many aspects of continuing care retirement communities (CCRCs) including revenue and occupancy development, planning and execution, traditional and digital marketing, operational transformation, and enhancing community culture. Most recently, she led the operations of a portfolio of senior living communities in Texas, giving her a unique operational perspective to bring to Lifespace Communities.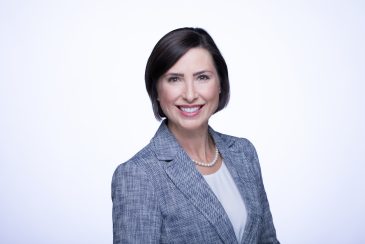 "We're excited to bring Dana on board as our chief revenue officer," said Jesse Jantzen, president and CEO of Lifespace Communities. "Her vast experience in all areas of senior living will greatly inform, guide and influence her success at Lifespace as she builds a world-class senior living sales and marketing organization focused on growing occupancy, and inviting and welcoming new residents to the Lifespace family every day."
Smith's feelings about her new role are founded in her passion for enriching, enhancing and improving seniors' lives and helping them plan for the future. "I am excited about the future of senior living and to be a part of Lifespace as the chief revenue officer for this great organization," said Smith. It is an honor and a pleasure to join Lifespace's team of extraordinary senior living thought-leaders. Lifespace leadership's innovative, entrepreneurial spirit will undoubtedly lead the organization well as we continue to pursue transformation in aging services for our current residents and for generations to come."
Smith, who will be based in Lifespace's Dallas office, earned a bachelor's degree in business administration in marketing from Southern Methodist University.