Making Senior Housing Sexy
One of the senior living profession's most respected innovators, Avanti Senior Living COO and Co-founder Lori Alford, is challenging the status quo with more than just her pink construction hard hat.
With more than 20 years' experience operating 32 communities in 10 states when she teamed up with CEO Tim Hekker, an industry veteran with over 30 years' experience, Alford has provided the primary vision for what has become one of the fastest growing companies in the senior living space. In just three years, they've opened two communities and will open four in 2017, all in Texas and Louisiana. Four more are in the development/entitlement stage.
"We set out to be different than everyone else," said Alford, as she explains talking with seniors about what they would like to see, watching their reactions to word choices and phrases. "I was talking about a fitness program with one of the ladies—I'll never forget—it was probably the most pivotal moment for me in my career when it came to the thinking of what Avanti needs to be. She said to me, 'Honey, I'm not dumb. I'm just old.'
"That was a very powerful phrase to me, and it made me pause and reflect. How many times have I walked into a building, and their activity was coloring or making crafts like my kids made in Sunday School? Or their fitness program was popping a balloon back and forth with a pool noodle? I thought, wow, they're right. That's what creates that stigma and makes them not want to live with us."
Avanti means "forward" in Italian, and that speaks to the essence of who the company is, its vision and its fresh, meaningful, forward-thinking approach to serving seniors with an enhanced lifestyle.
"We went after making senior living sexy," said Alford. "Never in my career have I had a senior walk in the door and say, 'Yay, I'm so excited to move into assisted living. Move me in today.' I would love to have that, and that's ultimately what we're trying to achieve—removing the stigma that the aging population has when it comes to assisted living and memory care.
"They're afraid of it. They give a lot of guilt to their adult daughters, because they're primarily the decision maker, but they don't want to be put away in prison."
Alford believes Avanti's vision must be communicated to every person responsible for helping build and launch a community. It's reinforced through constant training with its teams—hired very strategically with trait testing that assures the right personality traits for each position and also interviewed by team members to help find the right cultural fit—and "de-slimed" from previous industry experiences so they truly embrace the Avanti way with the pride and vision to be successful within the organization.
"Here's the vision, what we want it to look like, who we sell to, who we serve and who we employ as our team members—primarily women. We want our building to look, act, feel and touch like a female, down to the lettering of our logo, to the look and feel of our website, to the nomenclature that we use. We want it to appeal to a female, because that's ultimately who we serve.
"It's who we serve when making that decision, the adult daughter. It's who lives in our building and experiences it every day, and who comes in and is our team member. They're primarily women. That's what we want to attract, that's what we want to look like. We're proud of it, and we want to be sexy with it, because what female doesn't want to be sexy in her own mind?"
Alford doesn't mean sexy in a bedroom way, but when people look good, feel good and walk with their head up and a little taller. It makes her happy to see residents wanting to take care of themselves, wanting to look nice when they come into the restaurant.
"Many residents take advantage of in-suite dining for breakfast, served like room service in a hotel at no extra charge, because they like to eat in their pajamas," she explained. "But when they come out, they've got lipstick on, their hair is done, and they're dressed up. My reasoning for that is they're proud of where they live, and they want to feel sexy in a sexy building."
Alford says there are two main things important to seniors—food and engagement—and Avanti set out to make those completely different. Taste restaurant is the flagship dining experience with food cooked to order, along with other unique dining venues all featuring the revolutionary Avanti Green Kitchen.
"We don't believe in having an activity program," she said. "Activities is a word our industry uses, and I'm not sure an 86-year-old woman wants to be 'activitied' to death. I am pretty sure, though, she would love to be cultured, learn, maintain that sexiness and exercise, so we created the Mind, Body, Strength program."
Mind represents engagement. An Engagement Coordinator brings in artists to teach art lessons or a floral event in an art studio, schedules cultural outings, provides social games and other options for resident engagement. Daily happy hour in the Savor lounge is the most attended event on the calendar, and family members often come. Systems are put in place to assure alcohol doesn't interfere with residents' medications, and a doctor signs off on that.
Technology-enhanced living includes WiFi, streaming video/media and tablets to entertain, engage and connect residents, as well as a dedicated technology guru, technology classes and education, and telemedicine.
Body is represented by the full-service spa and salon, where mothers and daughters—as well as team members—can get a massage or their hair or nails done together.
Strength classes are at the middle of the building in what Avanti calls the heartbeat—with yoga for stretching, a bar class for stability and strength class with weights. Daily classes have doubled in number in one building for residents in both assisted living and memory care with "amazing benefits." Instructors are trained to modify all exercises for seniors or their guests.
Care is provided very discretely. There are no med carts, no medical scrubs or staff in polo shirts and khakis. All team members are in black—the executive team and concierge in black suits, like you'd see in a boutique hotel—housekeepers, maintenance, everyone in black "Avanti swag."
"We build a really beautiful community that residents are proud of," said Alford. "We give them a great experience of life every single day, and it just so happens we provide really good care, too. We don't talk about care first. Most of the time, residents are embarrassed about that, and we make them know we're there to help them. That's why our wellness program is called Exhale. It's in pink and it means, just breathe. We've got this.
"We're not perfect. We're still learning, but one thing I do know. We're not stopping. We're working on our Avanti 2.0 right now, and what we have today is nothing like what 2.0 is going to look like. We are continuing to raise the bar, because the world is changing, and we have to change. We know what our seniors want, and they want sexy. They want to feel a boutique hotel. They want technology. They want sophistication. They want culture. And we're going to give it to them and figure out ways to give it to them in the setting they deserve."
Credit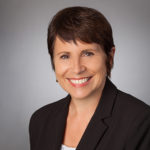 Cheryl Slavinsky
Editor
As editor of Senior Living News, Cheryl curates the news and writes a weekly feature story. She also plans the education portion of the HealthTAC events produced by Senior Living News and moderates the executive panel discussions. Cheryl has consulted with senior living clients for more than 20 years and served as senior public relations strategist for Varsity, a marketing and sales consulting agency focused on occupancy for retirement, assisted living and continuing care retirement communities (CCRCs)/Life Plan communities, and more. She previously managed national media relations as Rite Aid's director of public relations.