Short-term Rehab Takes Cue From Hotel Industry
Savvy skilled nursing providers and continuing care retirement communities (CCRCs) are responding to the need for short-term rehabilitation of patients who need a place to go to completely recover from a surgery, illness or accident.
By redesigning services with resort-style amenities, many are finding great financial rewards and new revenue streams, sometimes while soft-selling their services to a general community.
"We primarily serve the area's hospitals and accept patients on an in-patient basis," said Janice Pearce, administrator, Springbrook Nursing & Rehabilitation Center, a Principle Long Term Care Community with 91 rehabilitation suites that opened in Clayton, NC, in June 2015. Approximately 95 percent of the rehab guests come from a hospital and anticipate a short stay before they can return home.
"We market by visiting orthopedists, cardiopulmonary doctors, cardiologists, pulmonologists, neurologists and primary care physicians, but ultimately we have to market to hospital case managers, social workers and discharge planners," Pearce said.
"Decisions are made quickly, and hospitals give you about three hours to find a place to put your loved one. You shouldn't wait until you need rehab to choose a center," she urges, and suggests touring before a need arises.
Springbrook was created to "redesign customer service in healthcare" and offers large resort-style private suites with individual suite temperature control; 42-inch flat screen televisions; wireless Internet; locking bedside tables for security; and furnishings clinically shown to improve patient outcomes.
"Our average stay is 21-22 days, and those graduating from short-term rehab may finish therapy on an outpatient basis," said Richard Aram, rehabilitation director overseeing occupational, physical and speech therapy. "There's good continuity of care."
"We have great outcomes and an amazing staff," said Pearce. "Outcomes speak for themselves, especially when people go back to their physicians, and they see them walk in the door. We're deficiency-free and try to over-staff. Many patients choose the center based on word-of-mouth recommendations."
Although there's a state-of-the-art gym, you won't find a lot of guests—as Springfield calls them— there doing exercises. Instead, therapy is as functional as possible.
"The building is designed like a home with four neighborhoods, so guests move around a very functional environment, weaving around furniture like coffee tables," said Aram. They also practice getting in and out of coffee shop booths and chapel pews.
The entire staff—not just nurses and therapists, but housekeepers, food servers, everyone—plays into the center's focus on customer service.
"We don't want our guests to have just a healthcare experience," Pearce said. "When people have the choice of what healthcare facility they're going to use, we have a responsibility to give them the best. We're focused on making their stay feel less like a healthcare experience and more like a vacation with healthcare on the side."
Outdoor spaces restore mind and body
In summer 2015, St. Andrews Village in Indiana, PA, completed a $10 million transformation that completely reconfigured the 31-year-old, 131-bed Presbyterian Senior Living community and Indiana County's only CCRC. Four smaller, distinct "households" include one for memory support, one for short-term rehabilitation and two for residents needing long-term residential care.
In addition to a new 17,000-square-foot Community Living and Learning Center, two courtyards in over 14,000 square feet of outdoor gardens can be accessed from anywhere in the healthcare center. Teak dining tables outside each dining room support the campus' flexible dining options, including what, when and where people eat.
The courtyard adjacent to the 30-bed, dedicated short-term rehab neighborhood was specifically designed to provide outdoor therapy "to restore mind and body." Daily life tasks like walking to a mailbox, hanging clothes on a clothesline, planting flowers and watering a garden are incorporated, as well as five different strategically placed walking surfaces—river rock, grass, stepping-stones, mulch and paved walkways.
"We're high in managed care here in western PA," said Brian Parks, executive director. "At the start of the year, our average stay was 20-23 days. Now it's 11-15 days. We're telling people we have a 13-day plan to get them in and out."
Almost 100 percent of short-term rehab admissions are from outside the CCRC, most from hospitals, but more direct admissions recently from home health, physicians' offices and the ER especially on Friday nights. Some months there are 50-60 admissions, sometimes five to seven a day plus more on weekends. About 84 percent go home to their prior level of living; 16 percent stay long-term.
Clinical capabilities were increased, and there are 12 full-time employee therapists, with part-time medical director, physicians, nurse extenders and physiatrist rounding regularly with the team, ensuring a bridge of care between physicians and therapists.
"There's a major paradigm shift in the last year," said Parks. "We're taking more and more complex cases, managing their money and getting them home at the highest level that is reasonable. There's a triple aim—trying to reduce costs, improve care and have the best quality and service."
Because St. Andrews Village was entirely newly renovated and no one understood the extent of the total redesign, Parks came up with an idea—The Feeding of the 5,000. The goal was to bring 5,000 people onto the campus in a number of meeting rooms.
"So far, we've had 4,012 people on campus, not there previously with any group, with the intentional goal of having a meal for them," he explained. "We say to local groups, 'Give us a try, no charge, and the only thing we'd like is five to 10 minutes to talk to you or when you leave to walk through our neighborhoods so we can tell you about it.'" Rotary, Kiwanis, Chamber of Commerce, Young Professionals and others now meet at this community hub.
"Not only did we save on our marketing budget, we made $66,000 in catering revenue this year," said Parks.
"We designed our short-term rehab program with home, hospitality and hotel in mind. We're not trying to make this your home, but if we can make your stay more like a hotel, we can overwhelm you with our hospitality," he concluded.
Credit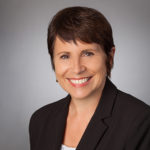 Cheryl Slavinsky
Editor
As editor of Senior Living News, Cheryl curates the news and writes a weekly feature story. She also plans the education portion of the HealthTAC events produced by Senior Living News and moderates the executive panel discussions. Cheryl has consulted with senior living clients for more than 20 years and served as senior public relations strategist for Varsity, a marketing and sales consulting agency focused on occupancy for retirement, assisted living and continuing care retirement communities (CCRCs)/Life Plan communities, and more. She previously managed national media relations as Rite Aid's director of public relations.