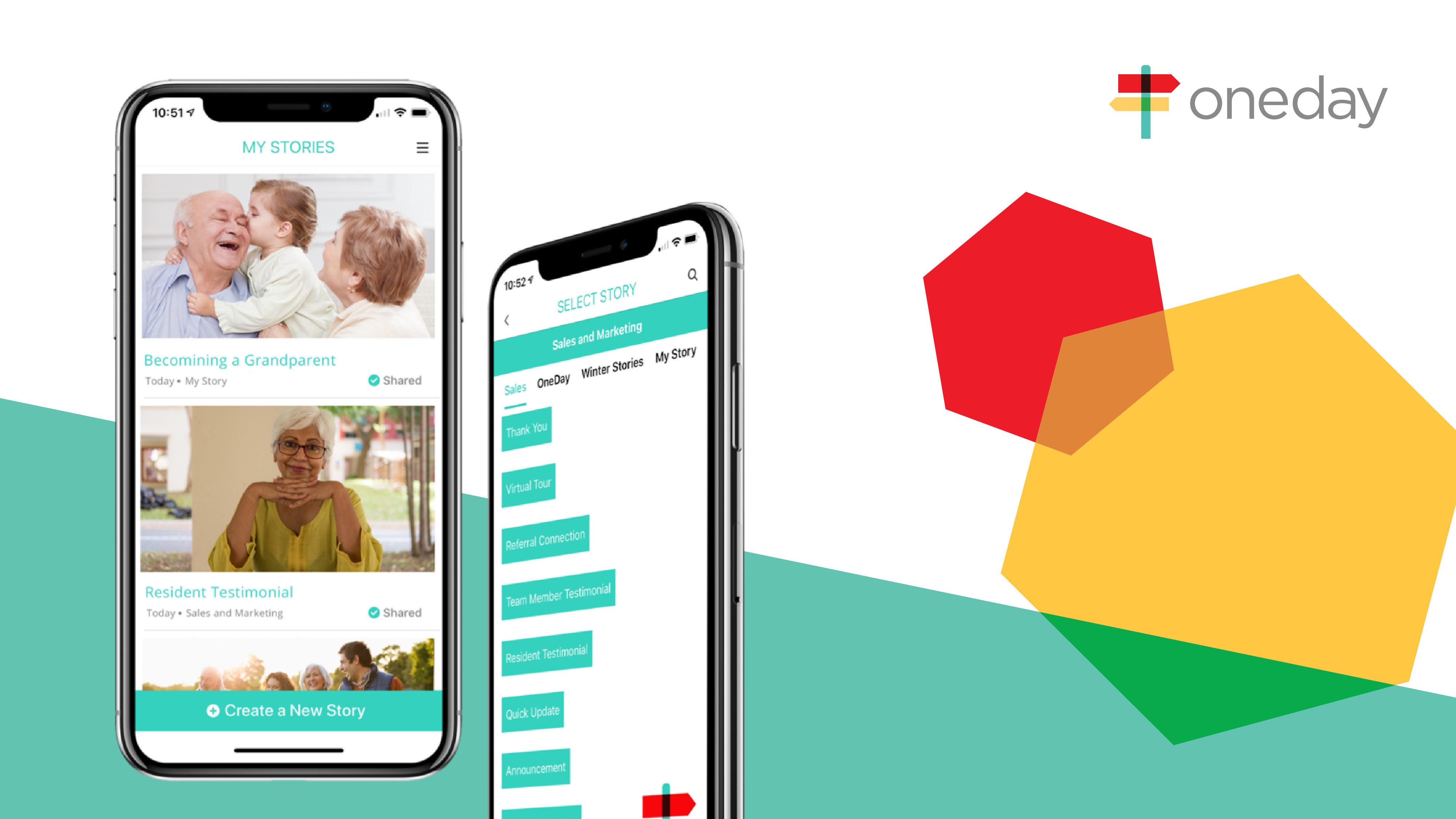 Technology
OneDay Partners with Sherpa CRM to Strengthen Community and Resident Connection Within the Senior Living Industry
June 16, 2020
(DALLAS, Texas. June 15, 2020) – OneDay, the leading mobile platform used by senior living communities to generate videos and foster communication and connection between loved ones, announces their latest partnership and integration with Sherpa, a best-in-class sales enablement solution and CRM for the senior living industry.
OneDay's storytelling platform offers question-and-answer prompts, records videos of senior living community residents, and shares the videos with family members. The first-of-its-kind technology brings families closer together through stories and allows senior living communities to provide more personalized, meaningful care for residents. For sales teams, a personalized OneDay video helps form a stronger connection with a prospective resident and their families. The OneDay/Sherpa integration gives your team a dynamic new tool for engaging prospects and driving sales.
Making the transition to a senior living community is a significant and often emotional decision. By blending the engaging, persuasive video medium created by OneDay with the robust, specialized CRM in Sherpa, this integration creates a seamless experience and powerful tool for senior living community sales teams. The integration offers efficiencies in marketing and sales, freeing up community teams to spend more quality time providing care and compassion to residents and their families.
"We're very excited to partner with Sherpa, a company that shares a common value with OneDay for offering solutions to create meaningful connections between senior living residents and their communities. Establishing deeper relationships and broadening communication with residents builds a culture of trust and personalized living experience which can both boost sales and ultimately, resident satisfaction," said Clint Lee, president and co-founder of OneDay.