Pets Play Big Part In Senior Living
There's no debating that pets are good for our health. Physically, they help lower our blood pressure and improve cardiovascular health. The act of petting releases endorphins that have a calming effect and produce a relaxation response, often reducing overall pain or the amount of medication required.
For older adults, especially, the effect of pets on mental health scores big, helping stave off the three plagues of aging—loneliness, helplessness and boredom. Pets can decrease anxiety and feelings of isolation, encourage communication and lift spirits.
Maggie Schlagel, regional director of sales, Sunrise Senior Living, says pets are typically a very big deciding factor for many seniors when deciding on a senior living community.
"When someone with a pet is deciding to move from their home, it's often one of the first questions they ask," said Schlagel. "Many are surprised that all Sunrise communities accept pets as long as the resident and their families can care for them.
"I have definitely seen people choose us because they can bring their pet with them. Moving is stressful on the family, on the budget, and knowing they can bring their companion along makes it feel much more like their own home. They don't feel alone."
Sunrise Senior Living has seen so many benefits of animals in its assisted living and memory care communities that in addition to the pets of residents, all have an in-residence house dog and cat.
"Even after the move, pets help with the transition into senior living—whether it's their own pet or the house pet or a pet coming in for therapy—it really does provide a source of comfort," said Schlagel. Although dogs are the usual visitors, others have included a small pony and a pot-bellied pig.
"If someone is a bit agitated or having a bad day, sometimes just having a pet to take care of—whether it's just petting them or playing fetch—it helps them get through that difficult time. At that moment they may not want to interact with other people but having that type of companionship—someone who's going to want to hang out with you no matter what your mood might be, that wants that attention—I think that really helps brighten their day."
Schlagel said Sunrise has even had residents who moved in just because of the house dog. "I'm a huge pet lover. I look forward to seeing the house pets, and I know the residents and families feel the same way.
"Some pets just stand out, like Bear, a Bernese Mountain Dog at Brighton Gardens in Stamford, CT. He's a huge, friendly, lovable dog. There's just something about him. When people meet him—for those who love pets and unfortunately can't keep one because of the work that goes into it—just knowing he's there and they can pet him when they like to and someone else will take care of him, it's very comforting."
Families are usually involved at the time of move-in and sign a Sunrise pet amendment under which they agree to care for the pet if a resident can no longer do so, or take the pet home if necessary. If just a day or so of assistance is required, a Sunrise care manager may be able to help, especially with a cat or animal that requires less constant care.
Guide To Pet Friendly Assisted Living
A Place for Mom's prime services include helping people find the right nursing home, dementia care or assisted living community, researching Veterans' benefits and how to pay for senior care, but it also offers a 39-page Guide to Pet Friendly Assisted Living.
The directory of pet friendly senior communities in some of America's major cities also features articles about how pet therapy has changed senior living—impacting quality of life, building self-esteem and benefiting those with dementia, Alzheimer's and Sundowner's Syndrome.
PAWS For People Pet Therapy
Lynne Robinson, a retired public school teacher, realized the tremendous power of pet therapy after her volunteer work led her to becoming a pet therapy team with rescued Boo Radley, a 112-pound deep reddish golden retriever. She joined a pet therapy organization for about a year, then founded PAWS for People, which has grown to be the largest pet therapy organization in the Mid-Atlantic region serving all of Delaware and parts of Pennsylvania, New Jersey and Maryland.
"Dogs just have a way of finding their way into people's hearts—just by being themselves," said Robinson. "With them we relax, we smile, we talk about our own dogs, we let down our defenses, and everyone—EVERYONE including the dog—benefits from the experience. THAT's therapy."
Paws for People focuses on the healing aspect of pet therapy and teaches other therapy teams how to do individualized therapeutic visits for which Paws is known. One of its 24 programs is Paws for Elders, which has PAWS teams visiting elders who have moved into assisted living communities, many of whom had to leave their pets behind.
Specially trained therapy teams also work with those with dementia and Alzheimer's and in skilled care and rehab facilities to offer distraction and comfort from the stress of long-term illness. PAWS partners with organizations offering training and certification for hospice volunteers to work with their own pets in that setting.
"Visiting with folks who have dementia is one of the most rewarding—and surprising—of all the visits I've ever done," said Robinson. "People who don't respond to anything else will look at the dog, smile, and spontaneously put their hands out to pet them. These folks become engaged with the dog, have fun, and feel better. Studies say that after a pet visit, people with dementia eat better, sleep better, take fewer meds and are more cooperative with staff and family. THAT's pretty amazing just coming from interaction with a furry, friendly tail wager."
Credit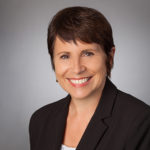 Cheryl Slavinsky
Editor
As editor of Senior Living News, Cheryl curates the news and writes a weekly feature story. She also plans the education portion of the HealthTAC events produced by Senior Living News and moderates the executive panel discussions. Cheryl has consulted with senior living clients for more than 20 years and served as senior public relations strategist for Varsity, a marketing and sales consulting agency focused on occupancy for retirement, assisted living and continuing care retirement communities (CCRCs)/Life Plan communities, and more. She previously managed national media relations as Rite Aid's director of public relations.