Senior Resource Group Announces Vice President of Human Resources
Senior Resource Group LLC (SRG), which develops, owns, and operates luxury senior living communities across seven states, is pleased to announce Chris Gladheim has been named vice president of human resources. He will be responsible for managing the human resources function including talent acquisition and management, leadership development, total rewards and recognition, and advising senior management regarding current and future workforce strategies that align with SRG's business objectives.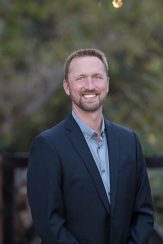 An accomplished executive, Gladheim has 25 years' experience in human resources focusing on recruitment, employee relations, performance management, and organizational effectiveness. He is a veteran of the U.S. Marine Corps who most recently served as a senior director of human resources for a large-scale defense and diversified technology company, creating business, HR, and talent acquisition strategies in support of more than 15,000 employees. Previously, he was a director and human resources business partner for a global technology company, facilitating organization and leadership development efforts, translating business strategies into employee objectives and defining the strategic direction of key functional areas.
"In this challenging and competitive labor market, it's essential to recruit the very best people to our corporate team as well as the teams who serve the more than 5,000 seniors at our independent living, assisted living and Alzheimer's/Dementia care communities across the country," said Michael Grust, SRG president and CEO. "Chris' expertise and knowledge will play a pivotal role in spearheading our recruitment efforts to attract top-tier employees and retain valued team members, keys to maintaining the engaged workforce needed to provide the service-enriched environments for which our communities are known."
Gladheim is a graduate of the University of Phoenix and holds a professional certification in Human Resource Management from the University of California, San Diego in addition to having been certified as a Senior Professional in Human Resources (SPHR) and Professional in Human Resources (PHR) by HRCI. He will be based in SRG's corporate office in Solana Beach, Calif.