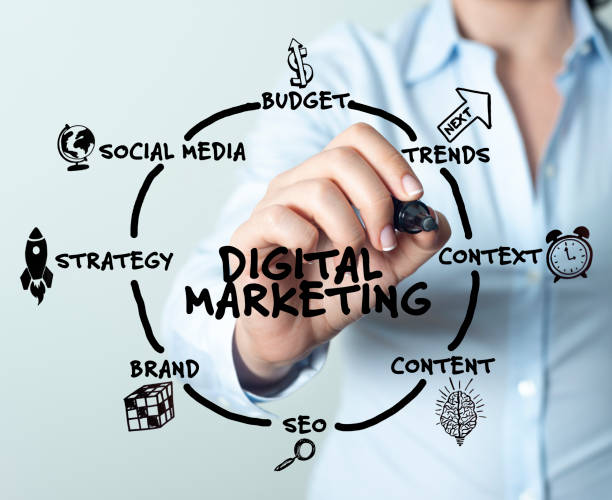 Shifting Marketing Strategies Post-Pandemic
Recent HEALTHTAC Panel Covers How the Senior Living Industry Marketed During the Pandemic
In the wake of the pandemic, senior living communities have had to change how they operate—and this includes the marketing and sales teams. HEALTHTAC hosted a panel entitled "Shifting Marketing Strategies Post-Pandemic," where a handful of industry experts discussed the modifications that they've made to their marketing techniques. The panel took place earlier this year at the Four Seasons Resort in Orlando, Florida.
Many of them discussed the transition to virtual tours. "We never really had to do those before," said Carrie Delaney, senior VP of sales and marketing at Oakmont Management Group, which is a California-based company with 51 communities.
"We've always taught our sales and marketing teams that you sell in person—that you can't sell unless you get them in front of you," Delaney continued. "We had to really train our sales and marketing team on how to do effective virtual tours."
Chris Harper, VP of communications at The Arbor Company, said his marketing team had to go through some training, too. The Arbor Company is a third-party manager with 46 communities in 11 states.
"We used Zoom for a long time for our meetings, so everyone kind of knew how to use it, but they didn't know how to use it from a sales perspective," he said. "The marketing team had to do some training with the sales counselors to help them understand that your background is important, and you don't need to be running around the building with a laptop. We had to come up with some new strategies on how to use those new tools."
And even though COVID has "sort of subsided to the best of its ability at this point…we have continued to offer those virtual tours for those that just don't want to come into the communities," said Heidi LaVanway, VP of marketing at Discovery Senior Living, which has over 100 communities in 19 states.
But it's not just the pandemic that's led the senior living industry to embrace virtual technology.
"It's our world now," said Julie Podewitz, chief sales officer and principal at Vitality Living, which is an owner/operator with 30 communities in 11 states based in Brentwood, Tennessee. "We've got people all over the country and we've got adult children everywhere, so it's a great way to continue the personalization as much as we can, without being literally face-to-face."
But the pandemic definitely sped up the development of virtual marketing tactics. "It forced us to do things and think out of the box in creative ways," said Doug Anderson, VP of marketing and communications and culinary at New Perspective, which is based out of the Twin Cities and has 29 communities.
Delaney's company started hosting virtual cooking classes—and implemented 'porch drops' to go along with those classes, where they'd drop off the ingredients on prospects' porches before the class. "It was really fun to push our creativeness out there and see how we could engage while using virtual," Delaney said.
Free, virtual wine tasting events were successful for Anderson's marketing team. "We sent out wine to probably 60 different contacts or prospects and then hosted a virtual wine tasting," he said. "We had a sommelier come on after we gave a presentation on New Perspective…[to] talk about the wines that they were sampling and tasting."
Harper's company used virtual webinars to fill a pandemic-created gap. "We saw a need to replace the educational-style events that we used to do in the communities that we couldn't really do anymore," Harper said. "We looked to webinars to do that, and it's been really successful for us."
They've had webinars about Alzheimer's and dementia, how to pay for senior living and more. "Content-wise, people are looking for anything that we can give them," Harper continued.
They've also been able to generate leads from the webinars. "We're giving the sales counselors templates that they can use to send emails out to invite people to those—just as they would to an in-person event," Harper said.
Social media's another way to get prospects and their families interested in your company.
Harper's company hired a social media marketing agency. "They're helping us empower people in the communities," he said. "We've started letting the communities select what we call 'social media ambassadors.'"
This can be anyone in any department. "They go through some training and have ongoing support from that agency," explained Harper.
And this new strategy has made an impact; it's generated leads.
Social media's useful for other reasons, too—like keeping current residents' families in the loop. "We needed social media when families couldn't come to visit, to let them know that everything was ok," said Harper. "Residents were, where they could, coming out into the hallway and doing remote control car races going down the hallways, sing-alongs and things like that."
LaVanway wanted to revamp her company's social media pages, so she created a "social engagement campaign."
"We think of ways to engage, inform and educate, and honestly, make people laugh and smile and just have fun," LaVanway said. "It's a conversation starter and it's interesting—we do national holidays, we celebrate national recognition days, and some are just quizzes and riddles."
She's also encouraging people from her communities to create social media posts. However, instead of training everyone, she has them submit their posts to a platform where the marketing team can review them—checking for things like spelling errors and low/bad quality photos and videos—and then approve them.
Throughout all these marketing tactics, it's important to stay on brand and be consistent. LaVanway has an advantage in that sense—she has an in-house design agency at the company's headquarters in Bonita Springs, Florida.
"We have graphic designers on board doing all of our design every single day. It is an advantage: It allows us to control the brand," LaVanway said. "Everything we do, we manage." (Except digital, which is mostly outsourced.)
"We also have the partnerships locally with our individual marketing managers and their designers. And in this day and age, the personalization and the hyperlocal focus is so important and essential to our success," she continued. "They partner with their sales and operation team members…[and] put together the full strategy of what's going to resonate with the local market."
The digital component of those strategies is important, especially with the pandemic. "Digital has always been important," Podewitz said. "Your digital and web—those will be your greatest lead generation."
However, you can't forget about getting out in the local areas to do in-person marketing.
"The ability to get out more is critical," she continued. "We're a very 'personal touch' [type of] business. We're community and local-focused, and that boots-on-the-ground outreach/boots-on-the-ground relationship development continues to have the greatest impact."
Credit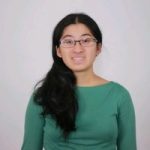 Caroline Chan
Editor
Caroline Chan is the Editor of Senior Living News, an online trade publication featuring curated news and exclusive feature stories on healthcare industry changes, trends, thought leaders and innovations. In this position, she is responsible for creating editorial content, writing regular feature articles and publishing news to SeniorLivingNews.com and distributing its e-newsletter. She is also involved in putting together the educational programs and moderating panels for the company's HEALTHTAC events. She graduated from Marist College with a Bachelor of Arts in Communications with a focus in Journalism.