Communities
SRI Management's Signature Programs: Enhancing Care, Dining and Activities
March 3, 2023
Most senior living companies aim to go above and beyond in serving their residents—some elevate the dining experience, others create top-notch programming and others still put an intentional emphasis on quality resident care. SRI Management, which is based in Tallahassee, FL, has three core signature programs that strive to do all three.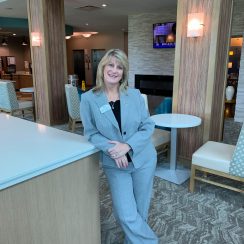 "We aspired to be more than merely a residence for senior citizens; our goal was to provide a living experience that genuinely engaged our residents within our community," said Shelley Kaiser, COO of SRI Management. "We aimed to enhance three key aspects of their lives to achieve this."
The first signature program is Heartful CARE.
"Care naturally came to mind as our foremost priority," she began. "From welcoming residents into our communities with a red-carpet grand entrance to managing daily care, our Heartful CARE program is all about providing a safe and secure home—while offering the best customized care possible, managing every aspect of a resident's life to ensure we deliver a quality, enriching [and] satisfying lifestyle for everyone and going beyond our residents and their family's expectations."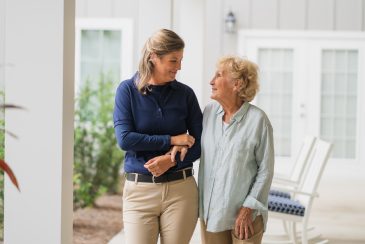 And there's a reason why CARE is in all-caps. According to the company, it stands for compassion, attitude, respect and ethics. And, according to Kaiser, if you follow all four, it makes it easier to provide quality care.
"Demonstrating genuine compassion is not just visible, but can also be felt by those who are being cared for," Kaiser explained. "This stays with them even after the care has been administered, leaving the resident feeling cherished and promoting a sense of security."
She continued on. "A positive attitude is crucial for providing quality care," she said. "We follow the golden rule of treating others how we want to be treated; this is where respect comes into play. [And] good ethics serve as the foundation for all the above principles."
The next signature program is Artful Dining.
"Artful Dining happens when talent and passion merge," she said. "Our chefs are thrilled with our approach, as it allows them to showcase their culinary talents and nurture those working under them."
As part of this program, the communities also strive to prevent (or at least reduce) the potential for "dining monotony."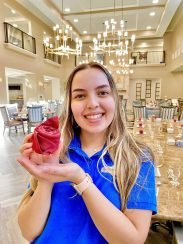 One way they're doing this is by providing a more restaurant-style dining experience. "Our culinary staff pride themselves on preparation techniques that are beautiful, savory and healthy," Kaiser said.
Along with that, they're changing the table settings for each meal, getting progressively fancier over the course of the day; they start with paper placemats for breakfast, use cloth placemats for lunch and end with formal tablecloths for dinner. The wait staff also wears different uniforms depending on the time of day.
"We created a dining program that tantalizes the taste buds and incorporates sensory elements such as sound, sight and smell, providing residents with a unique experience," Kaiser said.
The final signature program is Zestful Activities.
"Zestful Activities provides abundant health benefits," Kaiser began. "We recognize the importance of providing stimulating activities that foster socialization, physical activity and mental wellness, as research has proven that such engagement leads to better health."
Kaiser added that it's important to engage residents through a high-quality, fun and intentional activities program.
"Today's seniors seek a wide array of activities, and we recognize the significance of providing options to cater to everyone's interests," Kaiser said. "While traditional games such as bingo and bridge are available, we ensure that we cover the mind, body and spirit at various levels."
To help keep residents' minds active, they created a lifelong learning program called SRI University. "Apart from inviting guest speakers, residents also have the opportunity to share their experiences and become teachers," she explained. "With a different topic highlighted each month, they explore various subjects that are not offered elsewhere."
The company also encourages residents to be physically active. They offer an S3 balance program that promotes core strength and balance, and it's led to a decrease in falls and hospitalizations.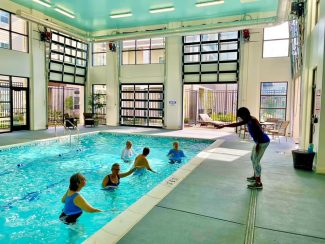 "We also have a walking club that tracks the miles walked each month, fostering camaraderie through competition," Kaiser said. "[And] this year, we have initiated our entry into the Senior Olympics, with the aim of participating in the national games."
And lastly, they offer a wide range of spiritual activities—including group programs and individual reflection time—that residents can pick from and personalize to their faith and beliefs.
SRI also has a five-C philosophy. "These guiding principles assist us in providing the best possible environment for our residents," Kaiser said.
They are: character, compassion, commitment, communication and consistency.
"We view ourselves as servant leaders who are dedicated to serving with excellent character and compassion," Kaiser began. "We are here to serve our staff members, residents and their families to the best of our abilities; we are fulfilling our responsibilities if we have given them peace of mind and made them feel comfortable and at home in our communities [commitment]. Communication is crucial to keep things running smoothly, [and] consistency in our approach helps maintain this."
And the two systems work well together; by applying the five Cs to the programs, that helps elevate the latter into SRI's signature programs.