The Overlook Becomes First U.S. Site for City of Longevity Project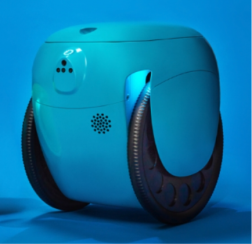 CHARLTON, MA — The Overlook, a senior living community near Worcester, Massachusetts, has partnered with the UK National Innovation Centre for Ageing (NICA) to become the first location in the United States for the City of Longevity project.
Individuals from NICA, Massachusetts Institute of Technology (MIT), and The Overlook will join together August 1-2, 2023, in Charlton for focus groups and to begin this innovative commitment to healthy aging. City of Longevity activities being done in the U.S. for the first time include showcasing the GITA robot created by MIT that serves as an aide for active older adults.
The inaugural City of Longevity Global Conference on July 6 underscored the importance of "aging beginning in the womb and continuing to our tombs," rather than the widespread perception that aging begins when we grow old.
The City of Longevity project is based on the premise that cities and communities must be an active and discreet partner in supporting citizens of all generations and social and economic backgrounds to live longer, healthier lives. It also considers the role of cities as proactive actors in suggesting and supporting healthier lifestyles for residents and visitors through day-to-day touchpoints and keeping people active. NICA states the goal is to have "the city as partner, the people as proof, and the data as an ongoing measure of success."
Credit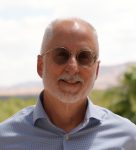 Jim Nelson
Editor
Jim Nelson is the Editor at Senior Living News, an online trade publication featuring curated news and exclusive feature stories on changes, trends, and thought leaders in the senior living industry. He has been a writer and editor for 30+ years, including several years as an editor and managing editor. Jim covers the senior living sector for SeniorLivingNews.com, distributes its e-newsletter, and moderates panel discussions for the company's HEALTHTAC events.