Top Industry Innovators To Meet At HEALTHTAC
Discussions on innovation, disruption, operational challenges and how to transform organizations in a changing industry will top the agenda for HEALTHTAC East 2019. The invitation-only event will be held at the Grand Hyatt Baha Mar in Nassau, Bahamas, April 7-9.
"HEALTHTAC offers an opportunity for top senior living and health care executives to meet at this think-tank immersion retreat to discuss trends and issues the industry is facing," said Rich Viola, CEO of HEALTHTAC and Senior Living News. "Senior executives have appreciated HEALTHTAC for its return on time invested and a format that provides an opportunity for real 'masks down' relationship building."
HEALTHTAC brings together for-profit and non-profit leaders and key decision makers to learn from each other and those supplying the industry with innovative products and services.
Lisa M. Cini, designer, speaker, author and entrepreneur, will present "Design Impacts and the Bottom Line" in her keynote presentation. She'll talk about the state of technology and the top technology trends in senior living today.
"Baby boomers surveyed are more scared of not being able to take care of themselves than they are of dying. Ninety-percent of seniors want to age in place at home. So, what do we do? The key is to offer solutions to age in place—wherever home is," said Cini.
She'll address how we can win the hearts of boomers and be flexible in the future; and how technology can improve quality of life—helping people maintain and increase their freedom and confidence.
Cini is founder, President and CEO of Mosaic Design Studio, a global commercial design, project management and procurement company with a mission to "Improve Quality of Life by Design."
Regarded as the leading Alzheimer's and long-term care design expert in the nation, Cini has authored several books including Hive: The Simple Guide to Multi-generational Living—How Our Family Makes It Work, her personal account of how her family has designed a home in which four generations live together and lead productive, happy and healthy lives, even as the eldest member of the family struggles with Alzheimer's/Dementia.
She also authored THE FUTURE IS HERE … Senior Living Reimagined and this spring will release BOOM The Baby Boomers Guide to Leveraging Technology, so that You Can Preserve Your Independent Lifestyle & Thrive.
Cini will also speak on the "Winning Workforce Strategies for Cultural and Operational Challenges" panel with Kevin Merrill, Business Development Director, Inviacom; Kristin Kutak Ward, President & CEO, Solvere Living; and Marc Vorkapich, Principal & CEO, Watercrest Senior Living Group.
With 20 years of accomplishment in acute care, long-term residential, and outpatient settings, Vorkapich leads a team of well-established industry experts in design, development, and operations of senior living communities. Watercrest's new community pipeline is approaching $500 million and 30 communities throughout the southeast.
"At the heart of a healthy organizational culture and high levels of associate, resident and family engagement are celebrated values and a collective vision of how individuals can contribute," said Vorkapich. "Prerequisite to establishing these key components, however, leaders must declare and openly discuss beliefs they view as cornerstone to creating connection and understanding of the valued people doing such meaningful work.
"On behalf of the Watercrest family, it is a privilege to share some of the practical applications of leadership our team deploys to ensure alignment, streamline decision making, and inspire trust throughout the organization," Vorkapich added.
"Innovation Drives the Difference" will be the topic for speakers Walt Armentrout, Co-Founder & Chief Executive Officer, HeartLegacy, LLC; Larry Carlson, President and CEO, United Methodist Communities; James Hoevertsz, Executive VP of Hospitality & Culinary, Lenity Management; and Lynne Katzmann, Founder and CEO, Juniper Communities.
Juniper recently launched the Juniper Institute for Research and Innovation to compile and share best practices from the work Juniper has done over the past several years—in particular, looking at care integration and how Juniper is integrating service-enriched housing with chronic care management and medicine.
Sara Terry, SVP, Resident & Family Engagement, Brookdale Senior Living, is speaking on the "Transforming Organizations in a Changing Industry" panel.
"I am looking forward to connecting with others who are passionate about supporting our elders in issues that are important to them," said Terry, known as a pioneer of changing the perception and experience of aging. "It will be impactful and purposeful to meet potential partners who share Brookdale's mission of enriching lives—including our associates, residents and families. HEALTHTAC champions innovators and providers, creating a unique opportunity to build valuable relationships."
Speaking with Terry are Melissa Banko, Principal & Owner, Banko Design; Amy Birkel, Vice President, Heritage Communities; and Jack York, President and Co-founder, It's Never 2 Late (iN2L).
"I personally would like to hear stories from all entities—speakers, providers, vendors—about things they spectacularly failed at," said York. "I often times learn more from how people have failed than how they have succeeded. I think it's easy for all of us to fall into the box of refining what's tried and true, incrementally making something better, but spectacular failures I have found lead to true innovation. That has certainly been my experience."
"Disruption and Challenges: Are You Ready?" will be discussed by Judy Amiano, President & CEO, Franciscan Ministries; Larry Birnbaum, VP Global Hospitality, Ruckus Networks; Camille Burke, COO, Christian Living Communities and Cappella Living Solutions; and Doug Leidig, President & CEO, Asbury Communities. They'll discuss key disruptors changing the face of the industry and how some organizations are meeting the challenge with new programs to help people age healthier and happier.
"HEALTHTAC is the Ultimate Time Management Program for senior executives," said J. Viola, COO, HEALTHTAC and Senior Living News.
For information about HEALTHTAC, visit www.HEALTHTAC.com. To learn about  speaking opportunities, contact Senior Living News Editor Cheryl Slavinsky here or at 717-433-0406.
Credit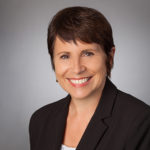 Cheryl Slavinsky
Editor
As editor of Senior Living News, Cheryl curates the news and writes a weekly feature story. She also plans the education portion of the HealthTAC events produced by Senior Living News and moderates the executive panel discussions. Cheryl has consulted with senior living clients for more than 20 years and served as senior public relations strategist for Varsity, a marketing and sales consulting agency focused on occupancy for retirement, assisted living and continuing care retirement communities (CCRCs)/Life Plan communities, and more. She previously managed national media relations as Rite Aid's director of public relations.