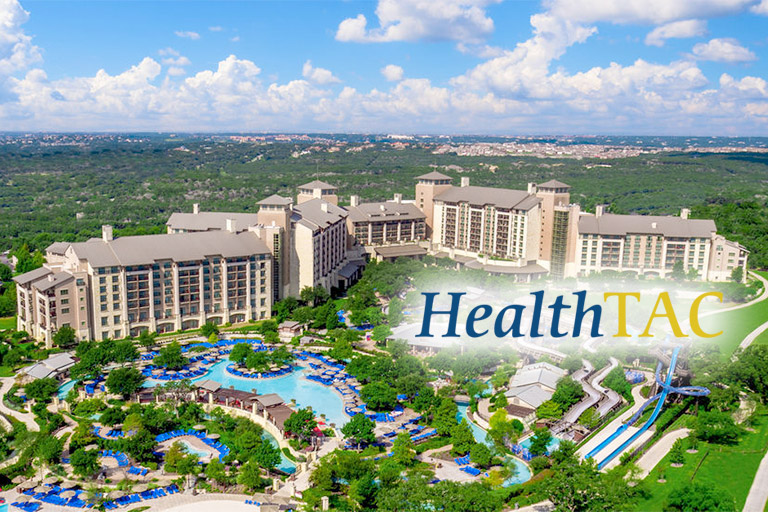 Editorial
Top Senior Living Execs To Convene At HealthTAC
By joe | October 3, 2017
Planning for the future of senior housing, navigating construction and development challenges, designing for resident independence and wellness, and planning for the unexpected will top the agenda at the third HealthTAC produced by Senior Living News. The event will take place November 5-7 at the JW Marriott Hill Country Resort & Spa, San Antonio, TX.
"HealthTAC is a unique forum that brings together top leaders to address the rapidly changing landscape of our industry," said HealthTAC and Senior Living News President and CEO Rich Viola. "This is one of the most exciting times in the history of senior living, and we are honored to be hosting some of the industry's leading innovators."
HealthTAC brings together for-profit and non-profit senior living leaders and key decision makers to learn from each other and those supplying the industry with innovative products and services.
Past attendees have said HealthTAC is "right-sized for relationship building with a format that really works" and "no time wasted."
Senior living decision makers and influencers will be paired with suppliers at a series of meetings and mix in networking and team-building events. Breakfast and lunch sessions will include executive discussion panels. A session on planning for crises both large and small was added to the agenda following Hurricanes Irma, Harvey and Maria.
Lynne Katzmann, founder and CEO, Juniper Communities, is among those sharing their expertise on the "Crystal Ball – Planning for Senior Housing of the Future" panel. Juniper invests in, develops and manages senior living and long-term care communities. Celebrating its 30th anniversary, Juniper is the only woman-founded, owned and led business among the top 40 national assisted living companies. With 21 properties in four states and more than 1550 employees, it has $85 million in revenues.
"More and more, we are serving older individuals who come to us with a host of physical and social challenges. These same people are among the biggest users of our nation's health care resources. It may seem like a problem for us and perhaps a bigger problem for our nation," said Katzmann.
"The good news: We have the solution! Integrating chronic care management services into service- enriched housing not only provides for better well-being for our residents and greater convenience for our families, but it has been shown to reduce costly hospital utilization which means big savings for our nation's health care spend," Katzmann explained. "I look forward to sharing more about Juniper's Connect4Life program and the results of our exciting new research and cost analysis."
Sarah Thomas, sr. director of global innovation, Genesis Rehab Services, is among those on the "Designing for Resident Independence and Wellness" panel. She also serves in an advisory capacity at Aging2.0 as the Executive-in-Residence for startups, corporate partners and investors.
A passionate advocate for systems innovation in the elder care environment, Thomas combines her occupational therapy expertise with her operational, clinical and entrepreneurial experience to inspire global improvements in design and care worldwide. She recently designed an innovation center in China as part of a vitality initiative to improve the health and well-being of global communities.
"As I lead the global innovation efforts for Genesis Rehab Services, I do so with a sense of optimism that together with our partners we can provide a truly transformative and person-centered aging experience for those we serve," Thomas said.
"With tech-enabled design of our physical spaces and systems processes, we can improve the efficacy and impact we make in our organizations. I am excited to join my fellow industry thought leaders and experts for this year's HealthTAC event. I look forward to discussing the importance of embracing technology and innovation while designing senior living communities for increased resident independence and quality of life."
Wayne Powell, founder and CEO, Civitas Senior Living, is among those addressing "Navigating the Challenges of Construction and Development." Civitas is a Fort Worth, TX-based management company specializing in development, acquisitions, operational management and consulting for senior housing properties, including assisted living, retirement centers and independent senior living properties. With over 20 years of operating experience, Powell established a reputation early on of turning failing properties into successful operating communities.
"As Civitas Senior Living grows through new construction, I have learned many important lessons about leading an organization through the challenges presented by construction and development," said Powell.  "I'm looking forward to attending HealthTAC and sharing the Civitas philosophy with other industry leaders. Together, we can build and grow a senior living industry that provides the lifestyle experience our loved ones deserve."
Kevin W. Willis, svp of construction and development, Commonwealth Senior Living, is speaking on the same panel. He brings over 20 years of construction industry experience to Commonwealth Assisted Living, where he has provided his construction consulting experience since its founding. Willis has a comprehensive knowledge of the complexities inherent in large construction projects, as well as the importance of proper planning and coordination to ensure success for all project stakeholders.
"There are many challenges presently facing the senior living industry, from declining occupancy to overbuilt markets to labor shortages and more. And yet, we as an industry continue to push forward with new construction and development, and it seems, for the most part, that people are bullish regarding the future," said Willis.
He added, "I am excited to attend HealthTAC and to get the opportunity to network with my peers and our industry partners, to share ideas on how we can respond to these challenges in the near term and what we are doing to maximize our success in the future."
Other speakers include Tod Petty, president/CEO, Mainstay Senior Living; Jean Makesh, CEO, Lantern Group; Charles Turner, president, LifeWell Senior Living and PinPoint Senior Living; Milton Cruz, CEO, Insignia Senior Living/Medholdings Inc.; Matthew Fox, svp of operations, Independent Healthcare Properties & Morning Pointe; Tammy Kaminski, vp, construction and development, Discovery Senior Living; Dean Maddalena, president, studioSIX5; Rockland Berg, AIA, NCARB, ASHA, principal/director of business development, three: living architecture; David E. Ewing, vp of senior living operations, Franklin Companies; Lindsey Daugherty, principal, role model South Carolina, Dominion Senior Living; and George T Wilson, AIA, LEED AP, managing principal, Meyer Architects.
HealthTAC discussion panels will provide four participant hours of NAB Approved Continuing Education NAB/NCERS – approval #20181104-4-A39143-IN-CO.
For information about HealthTAC, visit www.healthtac.com. To learn about speaking opportunities, contact Senior Living News Editor Cheryl Slavinsky here or at 717-433-0406.