Personnel
United Church Homes Restructures Leadership
June 26, 2023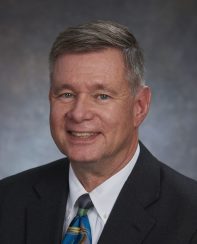 MARION, OH — United Church Homes' Board of Directors has announced a strategic decision to split the roles of Chief Executive Officer and President with the establishment of Radiant Alliance, a groundbreaking partnership with CareSource and Metta Healthcare.
Previously serving as both President and CEO, Rev. Dr. Kenneth Daniel will dually assume the roles of CEO of both United Church Homes and Radiant Alliance. In addition to overseeing advancement, engagement, and corporate communications, Rev. Daniel will continue to guide the strategic direction and performance, propelling the organization toward a future of innovation and excellence.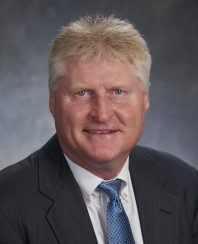 Concurrently, Kenneth Young has been promoted to President of United Church Homes; he was Senior Executive VP/Chief Development and Legal Officer. Tasked with leading and managing the day-to-day operations, Young will play a vital role in finance, human resources, senior living operations, asset stewardship, and senior care and housing.
As part of this leadership restructure, Senior Executive VP/Chief Growth Officer Terry Spitznagel and Senior Executive VP of Digital Innovation and Transformation Michael Hughes will take on expanded responsibilities to support the successful execution of the first phase of Radiant Alliance projects.
"This is an exciting time for United Church Homes," said Rev. Daniel. "We are poised to achieve remarkable milestones that will shape the future of our organization and create a lasting positive impact on the lives we touch. We are certain these leadership changes will streamline our reporting structure and ultimately make us nimbler for what is to come with Radiant Alliance and United Church Homes."
For more than 100 years, United Church Homes has been committed to providing quality housing and services to older adults. Today, UCH serves nearly 7,000 residents in its more than 90 owned and managed market rate and affordable housing communities in 15 states and two Native American nations.
Radiant Alliance is an affiliation of nonprofit organizations dedicated to revolutionizing the landscape of health care through an unwavering commitment to innovation, compassionate care, and the power of human connection. Current members of the affiliation include Metta Healthcare and United Church Homes.