United Church Homes Management Announces Three Additions
MARION, OH — United Church Homes Management, a subsidiary of United Church Homes, has added nearly 300 units to its portfolio since January 2023, including the management of three just-added communities: Wexner Heritage Village in Columbus, Ohio; The Northridge in North Ridgeville, Ohio; and Friends Fellowship Community in Richmond, Indiana.
This latest expansion underscores United Church Homes Management's ongoing efforts to extend its reach. The organization has expanded its portfolio by 38 percent over the last three years and it now manages 20 senior living communities in seven states, providing a variety of services to affordable housing, independent living, middle market, and continuing care communities.
"We are thrilled to witness the continuous expansion of UCH Management," said Senior Executive Vice President and Chief Growth Officer Terry Spitznagel. "This growth reaffirms our commitment to creating nurturing and vibrant environments where older adults can thrive. We look forward to furthering our mission of helping more older adults age abundantly."
For more than 100 years, United Church Homes has provided housing and services to older adults. Today, UCH is the 22nd largest multi-site, nonprofit senior living organization in the U.S., according to the 2022 LeadingAge Ziegler 200 ranking; it serves nearly 7,000 residents in its more than 90 owned and managed housing communities in 15 states and two Native American nations.
Credit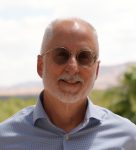 Jim Nelson
Editor
Jim Nelson is the Editor at Senior Living News, an online trade publication featuring curated news and exclusive feature stories on changes, trends, and thought leaders in the senior living industry. He has been a writer and editor for 30+ years, including several years as an editor and managing editor. Jim covers the senior living sector for SeniorLivingNews.com, distributes its e-newsletter, and moderates panel discussions for the company's HEALTHTAC events.