United Church Homes – The Polaris Community Welcomes New Leadership
United Church Homes – The Polaris Community welcomes Kim Bowyer and Christy Babcock to its leadership team.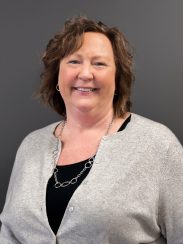 As executive director, Kim Bowyer will overseeing day-to-day operations for the community. "Kim brings a wealth of knowledge to the organization with more than thirty years' experience in healthcare. She is passionate about customer service and treating people with respect and dignity," said Sean Riley, Director of Healthcare Operations for United Church Homes. Kim is excited to begin building strong relationships and partnerships that will help bring The Polaris Community to life. "I am thrilled to be part of the team! I look forward helping older adults in the Columbus-area live their best life," said Bowyer.
Babcock began her role with the organization as Sales Counselor in early January. She will help individuals find an apartment that best suits their active lifestyle within the confines of their budget. With more than ten years in the hospitality industry, Babcock enjoys helping people live every day to their fullest. "I have a passion helping people live the life they've always dreamed of," said Babcock.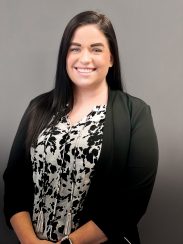 Acquired by United Church Homes in July of 2021, the independent senior living community for individuals 55 and older has 136 one- and two-bedroom apartments. The community is UCH's first senior independent living community in central Ohio with a unique menu of services focusing on community, connection, and wellbeing.
UCH also operates three other communities in central Ohio: Columbus Colony for Elderly Care in Westerville, Canal Village and David's Way in Canal Winchester, and St. Michael's Community in Delaware.
For more information regarding United Church Homes – The Polaris Community, visit: polariscommuity.org or visit 9180 Antares Avenue, Columbus Ohio for a personalized tour.