Personnel
Abbonizio is Now Reflections Director at LCB's The Residence at Bala Cynwyd
September 21, 2023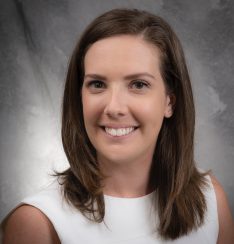 BALA CYNWYD, PA — LCB Senior Living, a senior housing provider in the Northeast and Mid-Atlantic, has announced Maggie Abbonizio as its new reflections director at The Residence at Bala Cynwyd in this Philadelphia suburb.
Abbonizio, who is a Certified Dementia Practitioner and a Certified Montessori Elder Care Practitioner, has more than a decade's worth of experience in the senior living industry, most recently serving as social services director at The Hill at Whitemarsh in Lafayette Hill, Pennsylvania.
ALSO: Evans Promoted to VP of Memory Care and Resident Engagement at LCB Senior Living
LCB Senior Living's Reflections Memory Care program is based on a philosophy of empathy, expression, and mindfulness; the program helps support residents through enriching experiences that allow them to be active and independent members of society.
Norwood, Massachusetts-based LCB Senior Living, which was founded in 2011, owns and/or operates 35 senior living communities throughout New England and the Mid-Atlantic, with additional properties in development. The company offers independent- and assisted-living services to approximately 3,000 seniors, along with its Reflections Memory Care program for those suffering from Alzheimer's disease and other dementias.