Evans Promoted to VP of Memory Care and Resident Engagement at LCB Senior Living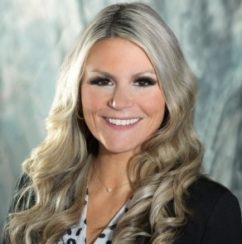 NORWOOD, MA — LCB Senior Living has announced the promotion of Amber Evans to vice president of reflections memory care and resident engagement. In this role, Evans oversees LCB's Reflections Memory Care Program and resident engagement operations.
Evans joined LCB in 2015 as a memory care and engagement specialist before being promoted to director of memory care and resident engagement in 2021. In February, she was also named the vice chair of education outreach for the National Institute for Dementia Education's Standard of Excellence Council. She is a Licensed Clinical Mental Health Counselor and a Registered Dance/Movement Therapist, specializing in nonpharmacological and expressive art interventions for people living with dementia, as well as for their families.
LCB Senior Living's Reflections Memory Care program is based on a philosophy of empathy, expression, and mindfulness; the program helps support residents through enriching experiences that allow them to be active and independent members of society; its Five Principles for Vitality and Open Campus approach allows residents to take full advantage of and enjoy the entire community in which they live.
"I am incredibly honored to transition into this new role as vice president of reflections memory care and resident engagement at LCB Senior Living," Evans commented. "I am very excited to continue my work to make Reflections Memory Care the preeminent memory care program in the region."
ALSO: Tracey New Resident Engagement Director at LCB Senior Living's The Residence at Brookside
Norwood, Massachusetts-based LCB Senior Living, which was founded in 2011, owns and/or operates 35 senior living communities throughout New England and the Mid-Atlantic, with additional properties in development. The company offers independent- and assisted-living services to more than 2,000 seniors, along with its Reflections Memory Care program for those suffering from Alzheimer's disease and other dementias.
Credit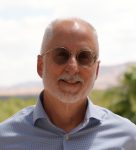 Jim Nelson
Editor
Jim Nelson is the Editor at Senior Living News, an online trade publication featuring curated news and exclusive feature stories on changes, trends, and thought leaders in the senior living industry. He has been a writer and editor for 30+ years, including several years as an editor and managing editor. Jim covers the senior living sector for SeniorLivingNews.com, distributes its e-newsletter, and moderates panel discussions for the company's HEALTHTAC events.