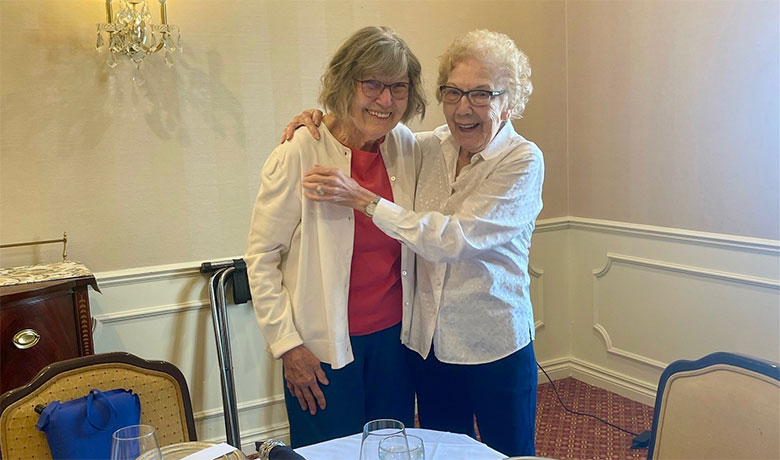 By Caroline Chan | August 26, 2022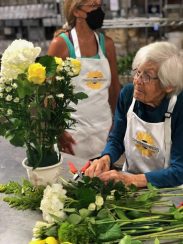 A day at the amusement park. An overnight trip to the beach. A chance to be a florist for an afternoon. These are just a few of the experiences afforded to Waltonwood Senior Living residents through the Adventures by Waltonwood program. Waltonwood Senior Living is headquartered in West Bloomfield, Michigan, with 13 communities across Michigan, North Carolina and Virginia.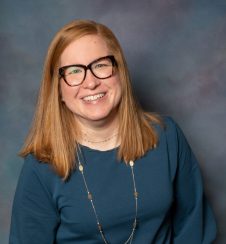 "Adventure by Waltonwood is our next-level, personalized, life enrichment offering—[it goes] beyond community, group-based programming," explained Lindsay Charlefour, director of life enrichment at Waltonwood. "It is a company-sponsored program that encourages residents to live their best life by pursuing experiences that are meaningful to them."
Adventure requests can be made by residents, their family members or Waltonwood associates. Once approved, the adventure is created and fulfilled by the community's life enrichment managers, who contact local businesses to try and make the adventure possible.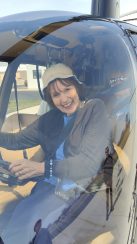 The program is offered to residents in independent living, assisted living and memory care, and can range from "something as simple as sharing McDonald's for your birthday with your distant family via Zoom" to something more extreme like a helicopter ride over Detroit, noted Charlefour. In fact, both of those are actual adventures that have taken place.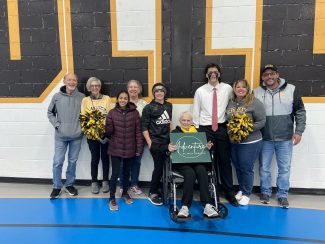 Another prior experience involved a grandmother who attended her grandson's college lacrosse game for the first time (COVID had previously prevented it), where she sat in the president's box and received a college sweatshirt. Other adventures included a resident whose sister and nieces surprised her with an in-person visit after five years apart (due to distance and other issues), and a resident who thanked her neighbors with a fancy dinner, since they had helped her take care of her house for years.
It's important to note that the residents don't pay for their adventures—each community is given money every year to fund these experiences. "Waltonwood truly believes and invests in our residents living intentional, purposeful lives that promote happiness, fulfillment and fun," said Charlefour.
The goal of the program is to empower residents to have experiences that they may believe are out of their reach for one reason or another. "Oftentimes, older adults are not aware of or do not have access to such opportunities for engagement—or they may have self-imposed limitations on their abilities based on their age, cognition or physical abilities," said Charlefour. "It's an opportunity for residents to reminisce, stimulate those feel-good endorphins and build confidence in their ability to be present and experience true joy throughout all ages and stages of life."
Charlefour added that these adventures are often based on something that was important to the residents when they were younger. For example, a resident who was a former pilot was treated to a private tour of the Air Museum—and received a certificate of appreciation afterward. Another resident had owned a horse when they were younger, so they visited a farm and went horseback riding for the first time in years. Additionally, a resident who was a former piano teacher attended a college piano concert, sat in the front row, received roses and met several professors. And a resident who had previously worked at the local hospital was able to reunite with their coworkers for a monthly lunch (they had been unable to do so earlier due to a medical condition).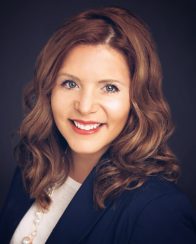 The program has been such a hit that Sara Bailey, Waltonwood's senior regional director of sales, wished they had implemented it sooner. "We have been very pleased by the responses and engagement from our residents and communities," said Bailey. "Seeing how much joy this has brought to our residents, I wish we could have started it sooner. This program has been such a blessing to our Waltonwood family."
However, both she and Charlefour added that the program will continue to grow going forward. "We are looking forward to more residents participating in the program in the future!" said Charlefour.
And the program helps more than the residents; it also helps the caregivers and staff develop (or further) strong relationships with the residents.
"Residents have a renewed zest of life, confidence and purpose after their adventure," said Charlefour. "Witnessing each resident fully present and enjoying their special day is one of the most rewarding experiences of my career. It's incredible to watch the sparkle in their eye and genuine joy as they create new memories."