Brand New Solutions
As the aging services industry evolves, some organizations have been developing new brands to expand their portfolios and specifically address new and different market segments.
Dominion Senior Living is one of the latest, launching a new independent living brand this month—Everlan by Dominion Senior Living—which will allow the privately-held organization to serve seniors at additional stages of life.
Dominion owns and operates 13 assisted living and memory care communities across South Carolina, Tennessee and Kentucky. Everlan was created by its parent company, Dominion Group, the founders and owners of Dominion Senior Living.
"Dominion desired to draw from its decades of deep expertise in developing housing and hospitality environments for all segments of the age spectrum to create an environment that is unrivaled in the retirement housing space," said Peter Hall, COO. "Our desire is that when people walk in the doors they will feel a fun, energetic and full-of-life atmosphere, as well as being in a place that is calm and comfortable enough to call home."
The new communities will offer five-star level culinary programming and service, a first-class spa and fitness center, tailored wellness programs and uniquely curated experiences for all. With concierge, maintenance and housekeeping services included, residents will have indoor and outdoor spaces available to spend time with family and friends.
"We are very excited to be opening the first Everlan Community in Johnson City, TN, this November," said CEO Mark Taylor. "Our other locations include Clemson, Chattanooga (Hixson), and Louisville that will all open in 2020. Even with this change, we are still Dominion. Above all, we want to honor God by serving our residents with kindness, honesty and integrity."
Stephen Chapman, vp of sales and marketing, told Senior Living News that Dominion had experienced several families touring the assisted living communities and wanting to downsize, but not needing the assistance provided in the assisted living setting.
"That inspired the organization to start designing the independent living communities that seniors could benefit from earlier in life," said Chapman.
Maplewood Senior Living and Omega Healthcare Investors, Inc. introduced a new concept in senior living with the debut of Inspīr Carnegie Hill, the first community to be launched under Maplewood's international brand. The new brand reflects the convergence of luxury residences, unparalleled hospitality, and world-class healthcare offered to seniors in urban markets.
The New York property, located on the Upper East Side of Manhattan at 1802 Second Avenue, is one of the first senior living communities in over a decade to be constructed from the ground up in Manhattan. The Inspīr developers carefully selected New York as the premiere location to introduce the brand based on the city's rich history as a global leader in real estate. Inspīr is expected to open in December 2019.
"The Inspīr brand strives to elevate senior living in every sense," said Gregory D. Smith, President & CEO of Inspīr, a Maplewood Senior Living brand. "We have taken careful consideration to create an environment that evokes urban luxury yet caters to the specific needs of an older resident. Inspīr Carnegie Hill is the first step in transforming senior living in urban communities, and we are looking forward to expanding the brand to other cities around the world."
The masterful, elegant architecture of the 23-story, 212,000 square-foot LEED certified building features floor-to-ceiling windows, a 17th floor skypark and lounge, open-air terraces and enclosed gardens, views of the East River, a fully appointed salon and spa, a fitness center, and a luxurious pool. The new community offers world-class healthcare, farm-to-table dining, innovative wellness experiences, social events, and concierge services.
The concept of Inspīr Carnegie Hill, designed by Handel Architects, connects the outdoor environment with the indoor space to draw energy from the surrounding neighborhoods. The design elements are reinforced by nature and make ample use of organic materials, green spaces and sunlight.
Allī, a comprehensive technology suite outfitted into each residence, is designed to make the lives of residents more enjoyable, safer, healthier and happier. Artificial Intelligence assistance such as voice-controlled lighting, fall-detection, and a voice-activated menu of services and activities provides additional support, helps increase engagement, and empowers residents to have more independence by offering easy access to information, care and entertainment.
Vineyard Communities is the new signature senior brand developed by Valeo Groupe Americas, an affiliate of Charlotte, NC-based Valeo Groupe, which offers multi-national interests in both senior and student niche housing markets.
The name comes from the concept that the oldest vines in a vineyard produce the best grapes for wine, and Vineyard aims to celebrate the seasonality of life, much like a true vineyard.
"Our residents are really those vines, and our job is to care for those vines," said Kevin Suite, Founding Partner, President and COO of Valeo Senior.
Focusing on high-end independent living, assisted living and memory care—concentrating first on markets in the U.S. Southeast and Southwest—the company has an eye toward a national presence.
Technology will play a big part in the development of the first Vineyard communities in Henderson, NV, and Bluffton, SC.
"At Valeo, we're focused on developing purpose-built communities that cater to, and are inspired by, those we serve," said Suite. "Since launching Valeo Senior, we have been looking for partners who share that same focus, especially those who are dedicated to enhancing the lives of older adults."
Vineyard residents will benefit from Valeo's partnership with Raleigh, NC, firm K4Connect, a purpose-driven technology company that creates solutions that serve and empower older adults and individuals living with disabilities.
By using their smartphone, tablet or simply their voice—via K4Community's recently-announced integration with Amazon Alexa technology—residents can manage all aspects of life within the community. Smart Home features include automatic lights, temperature control and more through voice, motion and responsive sensors.
Click on photos below to enlarge.
Credit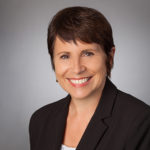 Cheryl Slavinsky
Editor
As editor of Senior Living News, Cheryl curates the news and writes a weekly feature story. She also plans the education portion of the HealthTAC events produced by Senior Living News and moderates the executive panel discussions. Cheryl has consulted with senior living clients for more than 20 years and served as senior public relations strategist for Varsity, a marketing and sales consulting agency focused on occupancy for retirement, assisted living and continuing care retirement communities (CCRCs)/Life Plan communities, and more. She previously managed national media relations as Rite Aid's director of public relations.