October 31, 2023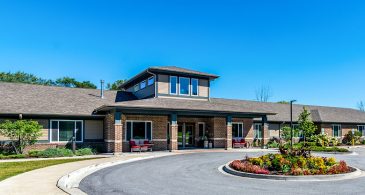 There's a thought process that says when you're up against a big problem, do anything and everything that you can think of to solve it.
Breast cancer is certainly a big problem. According to the National Cancer Institute, it's the leader among new cases of cancer in 2023, with over 300,000 reported, and the fourth deadliest of all cancers, with nearly 44,000 deaths attributed to the disease already this year.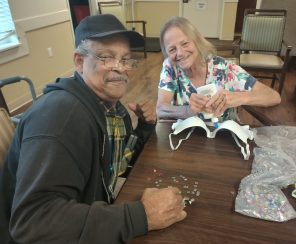 Seniors with dementia fighting breast cancer would certainly fall under the heading of "do anything and everything you can think of," and that's exactly what happened recently in Tinley Park, Illinois. The residents, staff, and families of Porter Place, an Anthem Memory Care community, did their part with a bit of artistry as they decorated bras to raise awareness for breast cancer at their Bras for a Cause event at the community.

"Someone you know has probably had breast cancer, and our residents wanted to do their part to help support the cause," said Jennifer Boonstra, life engagement director for Porter Place. "This was truly an uplifting event for everyone as we celebrated breast cancer survivorship and creativity."
ALSO: Anthem Memory Care Residents to Support Maui Wildfire Fund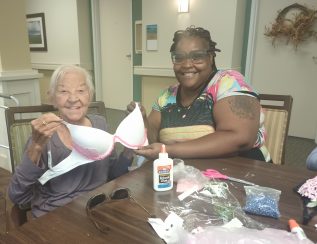 All the decorated bras were displayed in the lobby after the event, along with Breast Cancer Awareness support and resources.
Anthem Memory Care's core purpose is to protect, engage, and love people living with memory loss; the company is committed to provide understanding and significance to people with Alzheimer's disease and other types of dementia. Based in Lake Oswego, Oregon, Anthem operates and develops memory care communities in Arkansas, California, Colorado, Illinois, Kansas, Minnesota, Ohio, and Washington.