October 26, 2023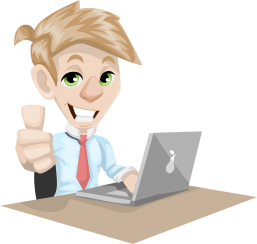 If a grown-up can't figure out how to use technology all they have to do is ask their grandchildren for help. Isn't that what they say?
Nicolas Jachtchenco, a 15-year-old sophomore at Miami Country Day School, has created Senior Tech Connect as a community-service project to help older adults to learn about basic technology. He volunteers at The Contemporary Miami, an all-inclusive independent rental community, where he teaches residents his program once a month. He also volunteers to teach seniors at 15 other locations in Miami-Dade County, including senior centers and libraries.
Jachtchenco created Senior Tech Connect in the summer of 2022 when he realized he could be of help to seniors. His grandmothers were always asking for help with their iPhones, and he realized that what was basic to him was life-changing for older adults. From helping them get their phones ringing to sending text messages, he was constantly helping them figure their phones out, which led him to come up with Senior Tech Connect. He first approached Jewish Community Services of South Florida, and the course was on its way.
Each Senior Tech Connect class includes 15-20 minutes of instruction followed by 20-25 minutes of hands-on help and practicing what the students have learned. The course curriculum ranges from basics to more advanced tech techniques, such as using rideshare apps and virtual meeting platforms. Jachtchenco has taught roughly 800 seniors, with his Cybersecurity class being one of the most popular; in it he helps seniors create safe passwords, how to spot scams, and how to put their phone numbers on the National Do Not Call Registry.
"Our residents are overjoyed having Nick help them with [their] iPhone and teaching them overall tech skills," said The Contemporary Miami Life Enrichment Director Zabrina Valdes in a press release. "He's like their adopted grandson. He's so patient and answers all their questions. He takes the time to make sure everyone who attends the class understands the point he wants to get across. It's so impressive when someone so young can relate to an older generation."
"What's basic for us and what we take for granted makes their day," Jachtchenco said, noting that the seniors never run out of questions.
His ultimate goal is to recruit and train other teens to volunteer and teach classes using his curriculum and expand Senior Tech Connect all over south Florida.