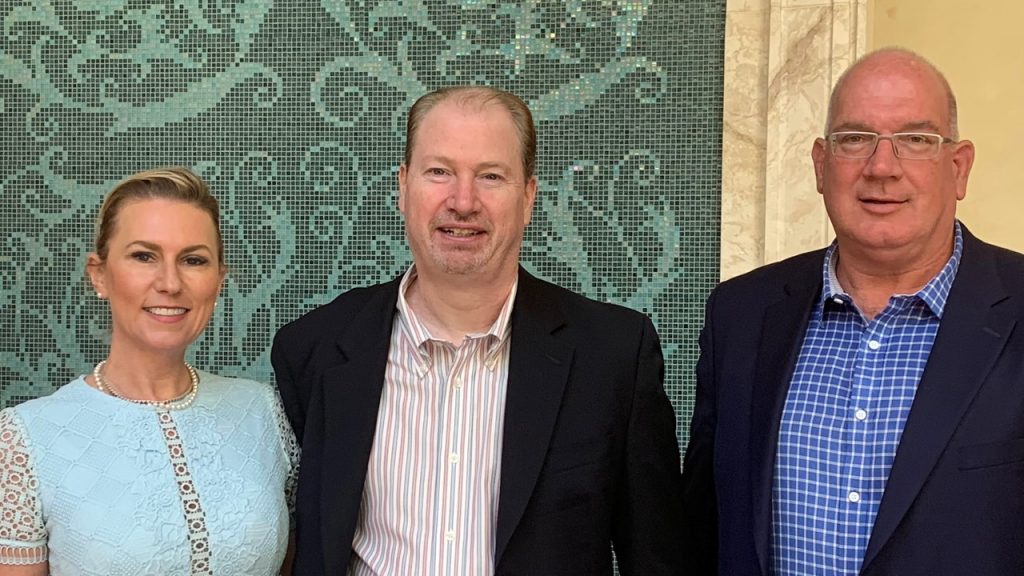 Change Agents
HEALTHTAC Panel Discusses Pandemic-Driven Changes To Labor And Operating Standards
A recent HEALTHTAC panel reviewed how the pandemic has led to staffing issues in senior living communities, and what the industry is doing to recruit new people—and to support those who have stayed. Entitled "Change Agents: Moving Senior Living Forward," the panel took place at the Four Seasons Resort in Orlando, Florida, and included insights from industry veterans Greg Puklicz and Severine Petras.
"Staffing is easily one of the biggest operating issues that we're all dealing with right now," said Puklicz, president of 12 Oaks Senior Living, which is a regional operator with 17 communities that's located primarily in Texas and Oklahoma. "And I think the staffing 'crisis'—and I don't use that word loosely—has two components to it. The first is the impact the pandemic has had on our leadership at our communities… Leadership right now is burned out."
Another significant issue is staff leaving; for example, caregivers whose shifts are over have had to stay to cover overnight shifts because someone didn't show up, and executive directors have had to cook meals and clean rooms.
But according to Petras, these labor problems existed before the pandemic; COVID just exacerbated the issue. "A lot of people took early retirement who had been in our communities a very long time," said Petras, CEO and co-founder of Priority Life Care, which is a management company with 40 communities that focuses on, among other things, developing low-income and affordable senior housing.
"And then the next generation coming up, well, there's 11 million less of us," Petras said. "And then the next generation coming behind Gen X, there's 11 million less of them than the boomers, but they're not quite ready to come into some of those positions."
Both executives noted they've been taking measures to retain their staff. After all, the individuals that chose (and choose) a career in the senior living space are a "very special breed" of people, according to Puklicz. "They do it because they love the connection, they're 'people people,' and they want to have that sense of community."
As a result, he's implemented some financial measures in an effort to retain staff. "We've worked with our investors to ensure that we have sufficient funding to keep pace with the wage increases," said Puklicz. "We are implementing a number of financial programs, such as pay card, shift scheduling, flexible work hours, and accelerated 401k contributions."
He also noted that he's incorporated "immediate help" solutions, where corporate recruiters are stepping in to help leadership hire people. That way, the recruiters can post the job ads, review resumes, host career fairs and more, and just have leadership interview candidates.
Puklicz and Petras also acknowledge they need to actively recruit people to rebuild their staff. "We have been very fortunate that so many amazing people have fallen into our industry and have fallen into the caregiving positions at our building levels, but we can't do that anymore," said Petras. "We have to be very deliberate about enticing people to come into our industry."
Petras is also fixing the onboarding process. "What we've started doing is focusing on that first 100 days of employment," she said. "We've started a PLC University; we're doing a very different onboarding than we've done in the past."
And during the onboarding process, Petras is trying to combat the 'imposter syndrome' feeling that new staff members might be feeling by encouraging them to reach out for help or with questions. She tells them, "We are here not just to support you, but to help you reach your goals," Petras said. "That, in turn, is going to take care of our residents and [lead to] you taking care of your team, making sure that they feel the same way—that they can reach out."
Although this is "a women-led industry," as Petras put it—she estimated that 80-85% of employment at the community level are women—you don't see many women at the executive level. So part of the Senior Housing Women's Initiative would be to create a mentorship program for women to help other women figure out how to, essentially, climb and "unveil this invisible ladder."
"One of my passions, and one of the passions of the Senior Housing Women's Initiative, is to create an extremely inclusive group of ladies from all genres to help have other women come into our industry," Petras said.
She noted that there are so many ways for people from all backgrounds to have a purposeful and meaningful career in the senior living space, not just caregivers. "It could be in insurance, it could be in payroll solutions, it could be at the management level, it could be at the PE level," said Petras. "Their insight is incredibly important to all of us."
Puklicz and Petras also discussed operating metrics, such as rate and occupancy. Because costs are increasing at almost every turn (staffing, food, goods, gas, etc.), "we need to grow rate and occupancy," Puklicz said. His communities' average rate increase is about 8%, while Petras' communities are at about a 7% rate increase.
Puklicz pointed out he hasn't received any pushback about it. "So one of the things we're doing is we're not just sticking to budget on rate increases, we are looking to increase rates even more significantly—over 10% at some of the communities," said Puklicz. "And the residents understand that, and the families understand that."
Petras wrapped up the panel with a request. She's a proponent of all the technology that's coming out, but it might not be practical now. Instead, she's looking for simpler ways to accomplish tasks that already need to be done, but that aren't adding something else on or making staff's responsibilities more difficult.
The example she referenced is adaptive clothingwear. This might be useful for stroke patients who have trouble putting a shirt on, patients with severe arthritis who have difficulty with buttons, and patients with incontinence problems whose pants look different because of their medical condition.
"This clothingwear actually takes those things into consideration," Petras said. The company that she referenced, Joe and Bella, "hired designers to literally figure out how this clothing can look fashionable, but yet functional."
So her call-to-action? "Come up with ways for our caregivers and our people at the buildings to utilize things that they're already doing every day," said Petras.
Credit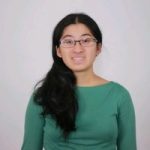 Caroline Chan
Editor
Caroline Chan is the Editor of Senior Living News, an online trade publication featuring curated news and exclusive feature stories on healthcare industry changes, trends, thought leaders and innovations. In this position, she is responsible for creating editorial content, writing regular feature articles and publishing news to SeniorLivingNews.com and distributing its e-newsletter. She is also involved in putting together the educational programs and moderating panels for the company's HEALTHTAC events. She graduated from Marist College with a Bachelor of Arts in Communications with a focus in Journalism.