Claiborne Senior Living Names Saxon-Spencer VP, Marketing
Claiborne Senior Living named Brooke Saxon-Spencer to vice president of marketing.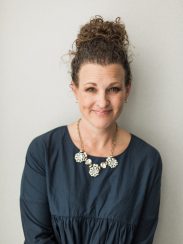 Saxon-Spencer is responsible for all aspects of the organization's marketing efforts, corporately and for Claiborne Senior Living's communities.
"It's all about creating a brand that will sustain and grow the company into the future," states Saxon-Spencer, "Starting with innovative strategies to meet the changing needs and wants of our customers."
Saxon-Spencer brings over 20 plus years of experience in senior living including senior management roles at Radiant Senior Living, Oakmont Senior Living and Covenant Living. She is also the Founder and Editor-in-Chief of Belong Magazine, a publication for female creatives and entrepreneurs. The marriage of these two fields makes her an ideal fit for this position.
"Brooke brings a unique skillset to this role. Her addition to the senior management team provides a fresh perspective and will assist us in establishing a foundation for The Claiborne brand to grow," commented Tim Dunne, Chief Operation Officer of Claiborne Senior Living.
Headquartered in Hattiesburg, Mississippi, Claiborne Senior Living serves older adults throughout Georgia, Louisiana, South Carolina, and Mississippi. Their boutique, resort-style senior living communities are