Personnel
Presbyterian Senior Living Announces Multiple Promotions
October 6, 2021
Presbyterian Senior Living (PSL), a leading provider of senior and retirement care services based in Dillsburg, has announced the promotion of three key leaders.
"In order to align our leadership with the expectations as outlined in the PSL strategic plan and in recognition of each of their efforts, achievements, and capacity for managing change, I am pleased to announce the following promotions," said Dan Davis, COO.
 Alicia Fenstermacher promoted to Vice President of Purposeful Living.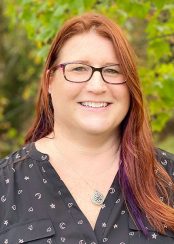 With 16 years of employment at PSL, previously serving as a Social Work Director, Assistant Executive Director, Nursing Home Administrator, Independent Living Manager, Personal Care Home Administrator and Corporate Director of Community Life, Fenstermacher will ensure that PSL's quality of life for both residents and staff are in alignment with the mission, vision, and values. She also ensures that stakeholders' voices are heard in program development and evaluation.
"Working with the residents and team at PSL to create purpose and meaning in each day brings me purpose and meaning.  We are all aging together and should be aspirational in our growth.  I look forward to where we can grow and evolve together," said Fenstermacher.
Bruce Shearer promoted to Vice President of Technology.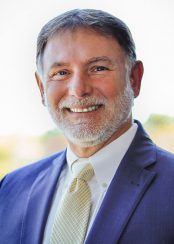 Shearer, who most recently held the title of Corporate Director of Technology, has spent the last 25 years in the healthcare industry, working in the insurance, provider, PBM, and employer group sectors. In his role at PSL, Shearer leads the development and alignment of PSL's technology strategy and systems in coordination with the PSL strategic plan. Shearer also serves as the information security officer, ensuring that adequate cyber-security safeguards are in place and in compliance with HIPAA/HITECH regulations.
Shearer states, "I am so fortunate to be part of the PSL team.  Not only do I get to work with a great team of people, but it's even more gratifying to work for an organization that aligns with my values.  I look forward to providing technical support that supports our mission and strategic goals."
Robert (Bob) Etchells promoted to Regional Vice President of Operations.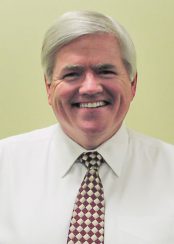 Etchells has been associated with the health care industry for over thirty years, serving in positions of increasing responsibility including Nursing Home Administrator, Executive Director, Area Director of Operations and Regional Director of Operations. In his new role, Etchells will be responsible for the implementation of the PSL Nursing, CCRC, HCBS and Assisted Living/Personal Care strategies, assuring that standards are met.
"It is an honor to be a part of the PSL team and to work for an organization that is dedicated to achieving its vision and mission.  My efforts will be directed to support and assist in achieving these laudable goals," said Etchells.
"Alicia, Bruce and Bob have been vital to the growth of PSL, and we are proud to recognize their contributions to our organization's success with these promotions," said CEO Jim Bernardo. "We are confident they will be even more effective in their new roles as PSL continues to fulfill its mission of providing compassionate, vibrant and supportive communities to seniors."