Claiborne Senior Living Partners with SafelyYou for Resident Fall Detection and Awareness
HATTIESBURG, MS — Claiborne Senior Living, a provider of independent-living, assisted-living, and memory-care services, has announced a partnership with SafelyYou, a company that empowers safer, more person-centered dementia care through real-time AI video technology and 24/7 remote clinical experts.
Claiborne is the inaugural senior living provider offering the SafelyYou technology in both Georgia and Louisiana. The memory-care units at these communities now have access to SafelyYou's technology, which offers care that addresses fall events and provides peace of mind for families at Claiborne.
ALSO: The Claiborne Names Doering Chief Operating Officer
"We are thrilled to embark on this partnership with SafelyYou, reaffirming our commitment to setting the standard for senior care and memory support in our market areas," said Tim Dunne, president/CEO of Claiborne Senior Living. "Innovation isn't just a buzzword for us — it's a vital part of how we will elevate the quality of life for our residents and their families. With SafelyYou, we are helping to transform the future of dementia care today."
Headquartered in Hattiesburg, Mississippi, Claiborne Senior Living consists of 10 communities across Mississippi, Louisiana, Georgia, and South Carolina. Their boutique senior living communities provide independent living, assisted living, and memory care services to older adults.
SafelyYou, established in 2015 through CEO George Netscher's doctoral research and inspired by his family's personal experience with Alzheimer's disease, emerged from UC Berkeley's Artificial Intelligence Research Lab. SafelyYou's mission is to empower safer, person-centered dementia care through state-of-the-art AI video technology and 24/7 remote clinical experts. SafelyYou is specifically referenced in the Senate's Special Committee on Aging's 2019 report on fall prevention.
Credit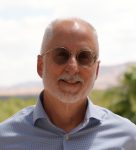 Jim Nelson
Editor
Jim Nelson is the Editor at Senior Living News, an online trade publication featuring curated news and exclusive feature stories on changes, trends, and thought leaders in the senior living industry. He has been a writer and editor for 30+ years, including several years as an editor and managing editor. Jim covers the senior living sector for SeniorLivingNews.com, distributes its e-newsletter, and moderates panel discussions for the company's HEALTHTAC events.