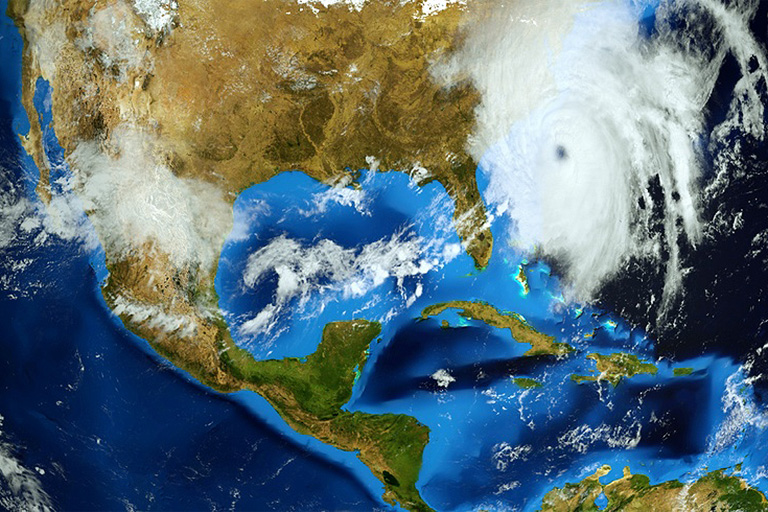 Communication Crucial During Disasters
While Hurricane Florence had been downgraded to a Category 1 storm by the time it made landfall late last week, the Federal Emergency Management Agency had warned not to focus on the classification of the storm. Hurricane Florence was slowing down as it approached the coast and moved inland, causing extremely dangerous historic flooding.
Randy Lee, president, South Carolina Health Care Association, told Senior Living News that 32 skilled nursing centers and assisted living communities in the state's coastal region evacuated just prior to the storm.
Adam Sholar, president and CEO, North Carolina Health Care Facilities Association, said according to their information, 14 skilled nursing care centers were evacuated, and many others were sheltering-in-place.
"Skilled Nursing Care Centers make decisions regarding whether to evacuate or to shelter-in-place in accordance with their emergency plans and decisions by local emergency management officials. Evacuating a Center is a serious undertaking and not without risk given the care needs of the residents, many of whom are wheelchair- or stretcher-dependent for transportation," Sholar said in a statement provided to Senior Living News.
"The decision to evacuate is, therefore, facts-and-circumstances based, depending on the needs of the residents and conditions at the Center. Individual Centers are therefore in the best position to make this determination in accordance with their emergency plans and decisions from local emergency management officials."
Senior living leaders offered advice from past experiences including the need for more-than-required water supplies to flush toilets and early arrangements with other communities, suppliers and transportation providers.
NJ-based Juniper Communities' CEO Lynne Katzmann, who had two assisted living communities in southwest Florida during Hurricane Irma, advised, "Move frail residents first. Let caregivers bring their families and pets into the communities, as well as whoever else they need with them. That helped give us sufficient staff.
"Communicate regularly with families," Katzmann stressed. "Pick a channel. We used Facebook. As CEO, I got reports from everyone—anecdotes about good things as well as issues—and I wrote posts every day. It's important to be clear and accurate."
Juniper saw the power of Facebook when alerting the greater community that they could use extra portable air conditioners, gas and power cords. Drops offs started occurring within 30 minutes.
Larry Carlson, president and CEO, United Methodist Communities, and his teams weathered Hurricane Sandy—the deadliest and most destructive hurricane of the 2012 Atlantic hurricane season, as well as the second-costliest hurricane in U.S. history—evacuating  four seaside communities of almost 500 residents and 150 staff needed to care for them.
"We had a plan when Hurricane Irene hit, but little did we know it would be a dress rehearsal for Superstorm Sandy. The logistics of this undertaking were complex. Communication was key," said Carlson, who shared UMC's experience at several industry events. "It was an arduous task but very well organized and executed. We were grateful for our planning and the dedication and devotion of our staff."
A few lessons learned from UMC's post 2011 Hurricane Irene analysis: UMC had insufficient insurance coverage for evacuation expenses—$200,000 short.
Although they had the maximum amount of flood insurance allowed under the National Flood Insurance Program, analysis showed the need for more in high-risk areas. Not long before Hurricane Sandy, UMC started with a new insurance broker and their recommended increase to flood coverage and business interruption coverage to include forensic accounting coverage.
Analysis also showed the need for a system command center to coordinate efforts and triage unmet needs, need to divert supplies rather than bring supplies with them, and need for a generator at their home office.
"Historically we have seen the tragedy that ensues by failing to act. It is near impossible to move a fragile population in the dark when you add in the mix of rain and wind. Proactive decision making saves lives," said Dixie LaFlair, SHRM, senior ambassador at Family CareSpace.
"Communities should engage the support of sister communities and EMS services to get the most fragile population to safety before they need to. Load them up and move them to safety even if it means renting a hotel ballroom and a charter bus to get there. Anyone on diabetic care parameters needs an ice chest for insulin on standby, because these things are not available last minute. When in doubt get everyone out.
"Communities empowered by Family Carespace technology can track residents in the dark with their hand-held devices so even if someone is unable to speak their pendants will lead help to them," she added.
Scott Moody, CEO, K4Connect, said, "In previous storms in Florida, our communities used the communications parts of K4Community to update family members every few hours on the status of the community. While our communities came through the storms without any major issues, family members were never in the dark as to how their loved ones were doing.
"Yet, while there is no doubt communications was a valuable tool during such a threatening event, smart communities in the future will have numerous tools at their disposal, including knowing if power might go out in part of the community, HVAC stops working in certain buildings, floors or apartments, or even if there might not be any motion or activity in a specific apartment."
Lucas McCurdy, SVP, business relations, Coastal Reconstruction Group, offered advice for senior living communities. "It's important that you give an official letter to your first responders to show at security checkpoints. After major catastrophic events like a hurricane, there will be a high density of National Guard and security officials making sure the affected communities, homes and businesses are safe.
"This will be a major water event. In addition to having a disaster reconstruction contractor, you want to have an industrial hygienist on your team to make assessments and protocols for both dry out and damaged material removal," McCurdy added. "Communication across your team will be crucial. Cell towers may not be operational for days or weeks. Utilize third-party apps as a means for communicating. Satellite phones could be could put to good use during times like this."
Credit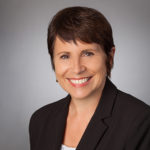 Cheryl Slavinsky
Editor
As editor of Senior Living News, Cheryl curates the news and writes a weekly feature story. She also plans the education portion of the HealthTAC events produced by Senior Living News and moderates the executive panel discussions. Cheryl has consulted with senior living clients for more than 20 years and served as senior public relations strategist for Varsity, a marketing and sales consulting agency focused on occupancy for retirement, assisted living and continuing care retirement communities (CCRCs)/Life Plan communities, and more. She previously managed national media relations as Rite Aid's director of public relations.