Personnel
Cunningham Joins the Residence at Ferry Park as Sales and Marketing Director
October 6, 2023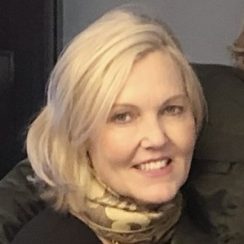 ROCKY HILL, CT — The Residence at Ferry Park has hired Maureen Cunningham as its sales and marketing director. The assisted-living and memory-care community is owned and operated by LCB Senior Living, where sales and marketing directors are responsible for educating potential future residents and their families.
Cunningham has worked in the senior living industry for the past 15 years; previously, she served as lifestyle advisor for the sales and marketing team at Evergreen Woods in North Branford, Connecticut.
ALSO: The Residence at Bedford Names LeBlanc Executive Director
The Residence at Ferry Park is 10 miles due south of Hartford, Connecticut.
Norwood, Massachusetts-based LCB Senior Living, which was founded in 2011, owns and/or operates 35 senior living communities throughout New England and the Mid-Atlantic, with additional properties in development. The company offers independent- and assisted-living services to approximately 3,000 seniors, along with its Reflections Memory Care program for those suffering from Alzheimer's disease and other dementias. Every one of LCB Senior Living's residences includes 24-hour support and security staff, housekeeping, transportation, wellness programs, and gourmet dining options.