Dan Bannon Joins Beacon Hill Retirement Community as Executive Director
Lifespace Communities is pleased to announce the appointment of Dan Bannon as executive director of Beacon Hill retirement community, Lifespace's exceptional senior living community located in Lombard, Illinois, effective Jan. 3, 2022. Bannon has extensive hospitality and senior living experience; he most recently served as executive director for Marian Village and Franciscan Village in the Chicago-area.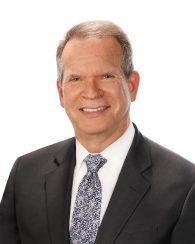 "With his past experience and operational knowledge about senior living communities, Dan will make a positive impact on Beacon Hill very quickly," said Chris Callahan, regional vice president of operations. "Dan has a true flair for hospitality and service. He seeks to solve problems and remove barriers. He has a tremendous ability to connect with residents, families, and team members to build collaborative long-term relationships that lead to better results for everyone."
Bannon is a Chicagoland native and earned his Bachelor of Business Administration from the University of Saint Francis in Joliet, IL.
"Beacon Hill is a special, unique community," said Bannon. "From the moment I first visited the community, I felt like I was home," said Bannon. "I was impressed with the spirit of hospitality and culture of the team members and residents at Beacon Hill. Everyone is so happy and welcoming and engaging. That speaks volumes to the kind of place this is to live and work."