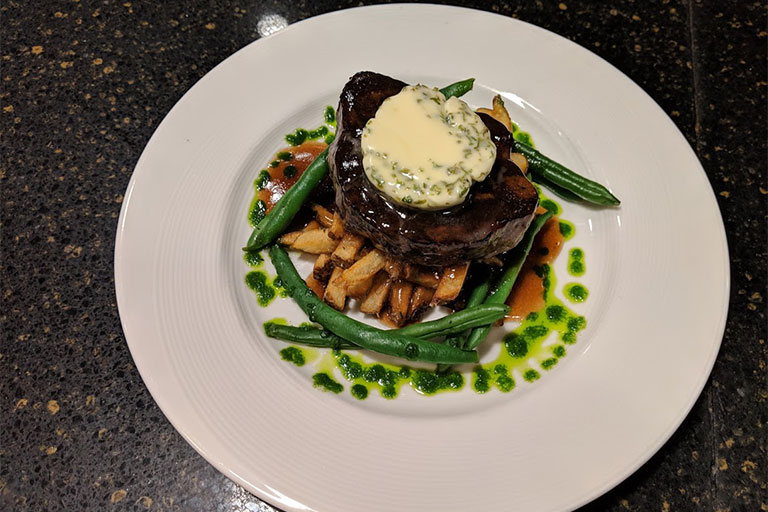 Dining Programs Go In A New Direction
Food continues to play a large part in marketing differentiation as prospective residents shop today's Continuing Care Retirement Communities and Life Plan Communities, and corporate executive chefs are raising the bar as competition gets ratcheted up.
"Most of our residents are going out to eat on their own. We're competing with the best restaurants in town, and our residents expect that kind of quality in our dining rooms now," said David Stolzfus, corporate executive chef for Lifestyles by Unidine and Presby's Inspired Life.
"We're offering global flavors. Plates have gotten a little smaller, more focused, healthier," he added. "Everything's farm-to-table, sustainable. We're connected to farmers religiously. We have to be good stewards of our planet, and we're finding more people moving into our communities care about that. Both the silent generation and the boomers like to be educated. Our job is to help educate people. We're also helping them relive great memories from trips they've taken."
Stolzfus' Culinary Institute of America education and previous stints as executive chef at Hilton Inn at Penn, Radley Run Country Club and Café Madeleine in Christian Head, St. Croix, pairs well with the 17-year track record of Sarah Jolles, Presby's Inspired Life executive director of sales and marketing.
She's seen a lot of trends change and says a large part of her job is understanding what's going on out in the world of dining, travel, leisure and looking at how to compete. That means not thinking about it in terms of senior living, but what kind of dining are people enjoying these days, and what kind of dining do people not want—not just in styles of food but in terms of plans.
Rydal Park—a Life Plan Community in Jenkintown just outside Philadelphia, the 20-acre flagship property of Presby's Inspired Life— currently has construction underway for its $75 million Rydal Waters upscale cottage home expansion with clubhouse. Future residents are expected to be in their late 60s, early 70s. Already several years ago, focus groups representing that age group made it clear: "Absolutely no dining plans. If I come to your place, your food better be good, better be fresh."
The new Rydal Waters will not have dining plans. Rydal Park residents currently have multiple dining options and multiple plans that can be purchased or not. Dining plan points can also be used toward cocktails, take out and guest dining.
"Everything you say in sales matters," Jolles said. "We're trying to help people engage experientially and see the community isn't what maybe they think it is. Today it's Life Plan. No care, no presumption that residents are retired. The people who are looking at senior living communities now are looking to put a plan in place for the future and live in a maintenance-free environment and that's pretty much it. Everything else is gravy. There's more care when people need it, but most don't want to talk about it.
"A lot of our residents are still working. They're on second or third encore careers," she added. "They volunteer in the greater community. It's not that old-fashioned 'go there and stay there.' These are people who travel extensively. If prospective residents ask where everyone is when they visit, we say, 'They're out and about, like you are.' They've changed their address but not who they are. The increased focus on wellness relates back to what people eat, even in restaurants. We've been seeing that. People care what they put in their bodies no matter what age."
Stolzfus wants people to think like they're coming to live at a resort. He's big on sampling to introduce new foods but also stay out in front of residents. For example, quinoa almost 10 years ago and more recently, The Impossible Burger—not a vegetable-based burger for vegetarians but a vegetable-based burger for meat lovers.
"Presby's has always been good about being on the cutting edge of what's right and what's good," he said. "Sometimes people may be afraid to try a dish but are open to trying small bites, a sampling in the middle of the afternoon. We try to pair with the dietitian for marketing; explain the benefits of why we're serving. A lot is the relationship we have with residents. They trust the chef."
Jolles appreciates that Presby's chefs coming from a 4-Diamond resort or a new dining director from William Penn Inn bring with them that kind of expertise and foresight of what's on trend.
"We're trying to project Life Plan communities as hospitality organizations with a healthcare component, rather than healthcare with a nice apartment," she concluded.
Credit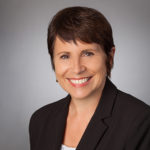 Cheryl Slavinsky
Editor
As editor of Senior Living News, Cheryl curates the news and writes a weekly feature story. She also plans the education portion of the HealthTAC events produced by Senior Living News and moderates the executive panel discussions. Cheryl has consulted with senior living clients for more than 20 years and served as senior public relations strategist for Varsity, a marketing and sales consulting agency focused on occupancy for retirement, assisted living and continuing care retirement communities (CCRCs)/Life Plan communities, and more. She previously managed national media relations as Rite Aid's director of public relations.